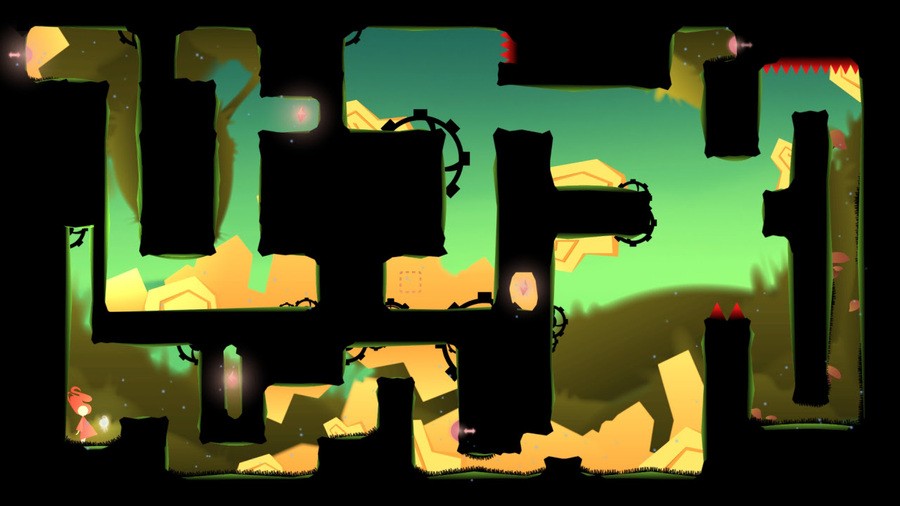 Qubic Games is set to release three new games on Nintendo Switch all on the same day later this month. To make things even better, you'll be able to snag some very tasty discounts if you already own any one of a selection of games from the publisher.
We've gathered some details for each of the three games below, but note that you'll be able to get 50% off the prices listed if you own any of the following: Astro Bears Party, Robonauts, BRAWL, Pirates: All Aboard!, One Strike, Coffee Crisis or Escape Doodland.
Without further ado, these are the titles Qubic Games is bringing to Switch on 22nd December:
Mana Spark
Genre: Action / RPG / Roguelike | Price: $9.99 / €9.99
First up is Mana Spark, an action-RPG with "Souls-like combat" and roguelike elements. Players must explore a dreadful dungeon, fighting clever enemies that will plan and collaborate amongst themselves to defeat you. Here's a handy list of features to teach you a little more:
COMPLETELY SKILL-BASED COMBAT: Each enemy has its own set of skills, behaviors and collaborations. Learn their patterns and discover their weakness before they lay their hands on you.

EXCITING PROGRESSION: Be responsible for rebuilding and maintaining your guild's village. Meet new characters, choose your traps, your weapons and keep track of your discoveries and unlocked content.

HANDCRAFTED & PROCEDURAL GENERATION: Designed to make each new run a completely new experience. Each room is handcrafted to get the most out of the combat, but you'll never explore the same dungeon twice.
Koloro
Genre: Puzzle / Platformer / Co-op Multiplayer | Price: $9.99 / €9.99
Next we have Koloro, a game which tells the tale of a young girl named Kora who embarks on a quest to find her missing sister, all inside a lovely looking puzzle-platformer. Featuring one-button gameplay, this one offers a single player adventure and a co-op mode, with a "hard" mode also available for those looking for a real challenge.
Features:
- A dreamlike art and captivating soundtrack
- Unique and easy-to-learn gameplay
- Over 300 levels
- Friendship and love
- Great for kids and family
- Huge bosses and hidden bonuses
- Coop mode for 2 players
- Time trial challenges
Wondershot
Genre: Couch Multiplayer | Price: $9.99 / €9.99
And finally, there's Wondershot, a "hilariously intense multiplayer battle arena" game. In this one, players only have one ammo to use against their opponents - miss your target and you'll have to pick it back up or steal your enemies' instead. Expect to find four different weapon types to use - hammer, bow, boomerang, and slingshot - all of which offer different styles of play.
Modes:
Multiplayer: fight with up to 4 players.
Challenges (solo mode): 45 challenges to bring out your best moves.
Endless (cooperation mode): battle with friends against waves of monsters. The map changes dynamically for each wave! You will have to survive Mages, Chargers, Supports, Ranged and Melee monsters.
---
With such a diverse line-up, hopefully you'll have found at least one title that has grabbed your attention here. If you're interested in any of the games listed, remember to check out the list of earlier releases at the top of this article - you may well be able to make some great savings.
All three titles are now available to pre-order from the Nintendo eShop. Will you be getting any?