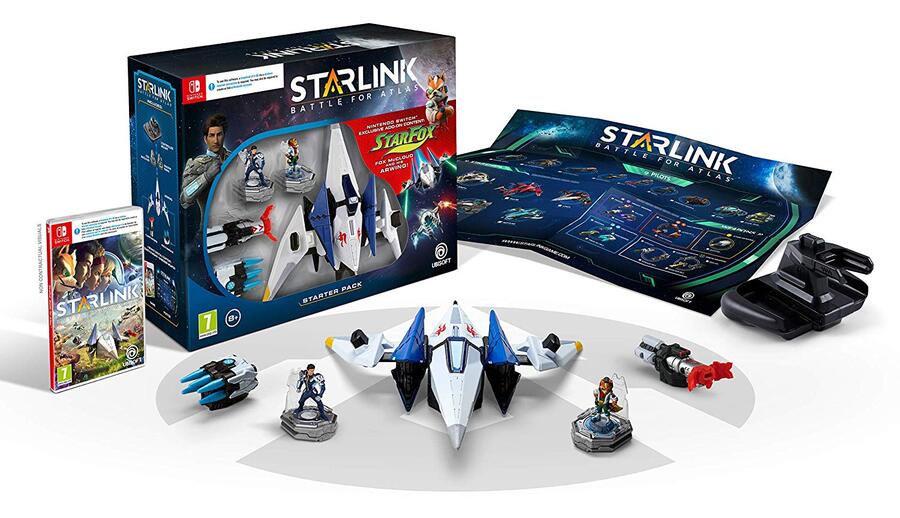 Sometimes a publisher takes a punt on developing a new IP in the hope it might spawn an exciting new franchise. Sometimes it works out, but more often than not they can be met with tumbleweeds, as seems to be the case with Ubisoft's Starlink: Battle for Atlas.
It's a crying shame, as we really liked it in our review, awarding a mighty 9/10. The game feels like a more accessible and ultimately enjoyable version of No Man's Sky's gameplay mechanics and Mass Effect's original vision, you're getting one of the best dogfighting/space exploration games you can buy outside of Elite: Dangerous. And it's got Star Fox in it on the Switch! What more could Ubisoft do?
Black Friday and Cyber Monday have come and gone, and yet Ubisoft is slashing the price of the lovely Starlink Starter Edition, which comes with a big Arwing model. You can now pick it up for £29.99 in the UK (was £69.99) and $39.88 in the US (was $74.99). You can't say fairer than that!
Now might be a good time to pick up Starlink if you haven't already. Let us know if you're doing a barrel roll for these low prices with a comment below.