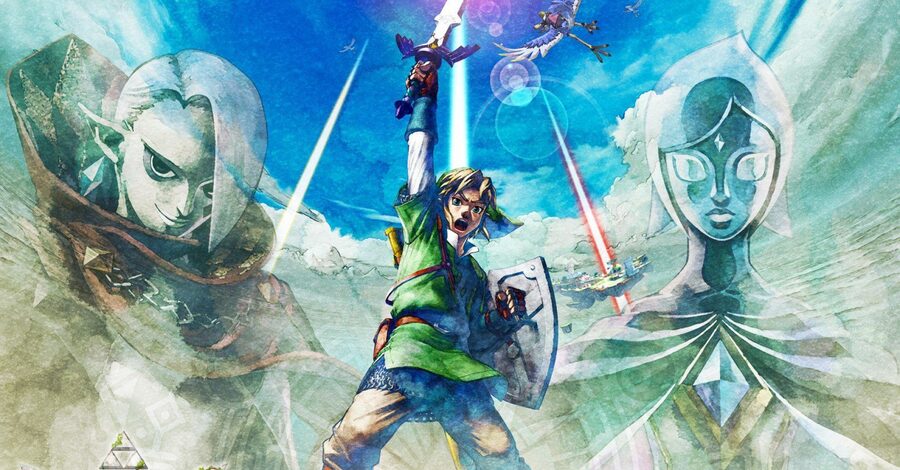 Over the last few days, the Nintendo community has been bubbling with excitement (or in some cases, mild indifference) over the idea of an HD re-release of The Legend of Zelda: Skyward Sword on Nintendo Switch. Unfortunately for those who wanted to see it happen, however, it would appear that no such project is in the works.
Rumours for a Switch port of the game started to circulate after series producer Eiji Aonuma reportedly teased the possibility at a recent Zelda concert in Japan. Since then, though, Eurogamer has been in contact with a Nintendo representative for more information, sadly confirming that any dreams of seeing Groose in glorious HD are now in tatters.
Here's the clear, to-the-point response they received:
"At this time we have no plans to release The Legend of Zelda: Skyward Sword on Nintendo Switch"
The Zelda franchise has seen a healthy number of remakes in recent years, with Ocarina of Time, Majora's Mask, Wind Waker and Twilight Princess all being treated to HD or 3D overhauls, so an eventual release of the Wii-exclusive doesn't seem completely out of the question. While we don't want to get your hopes up, we'd expect Nintendo to deny a Switch port of the game until nearer release even if it was in development; it's definitely worth keeping an eye out over the coming months for any more Zelda-related announcements.
For now, though, the official word is that no Skyward Sword HD is coming. Let us know how you feel about the news with a comment below.
[source eurogamer.net]