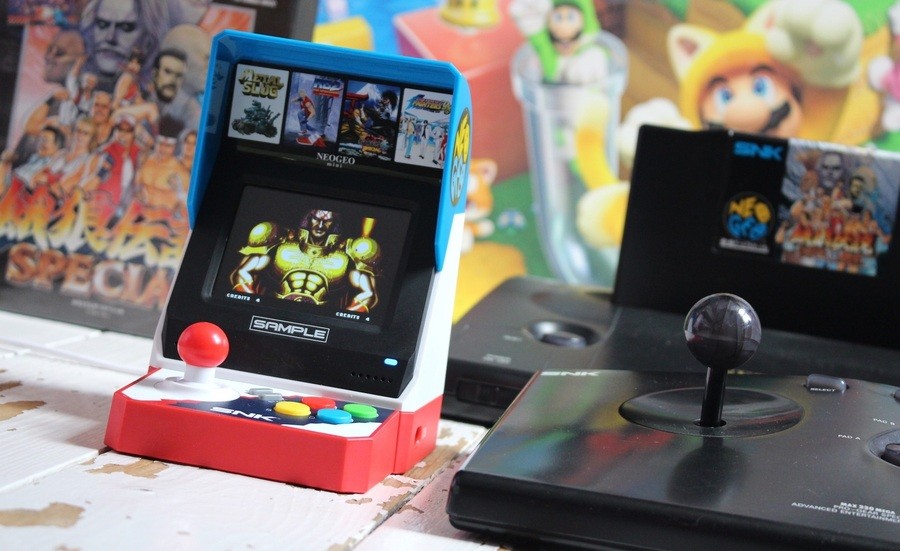 In the same interview with DualShockers where SNK Producer Yasuyuki Oda spoke about the possibility of bringing the newest entry in the King of Fighters series across to the Nintendo Switch, he also mentioned how the release of Nintendo's miniature line of systems made it "perfect timing" for the Japanese company to release the Neo Geo Mini.
Although the system was planned and released after the arrival of NES and SNES Classic Mini systems, it was apparently an idea SNK had been considering for many years. Nintendo's miniature systems showed the team at SNK there was a high demand for these types of products, making it easier for a similar project to be approved on SNK's end.
Oda-san also discussed how the upcoming Switch release SNK 40th Anniversary Collection presented many challenges for the developers. Fortunately, SNK was able to partner with Digital Eclipse who specialise in restoration and ROM hacking. As the original source did not exist for most of the games, the team had to borrow original boards from famous collectors and then forward them to Digital Eclipse in the United States. If it wasn't for these original boards provided by these fans, the collection may not have seen the light of day.
Have you been tempted to pick up any other miniature retro systems since Nintendo released its own? Are you looking forward to the release of SNK 40th Anniversary Collection? Tell us in the comments.
[source dualshockers.com]