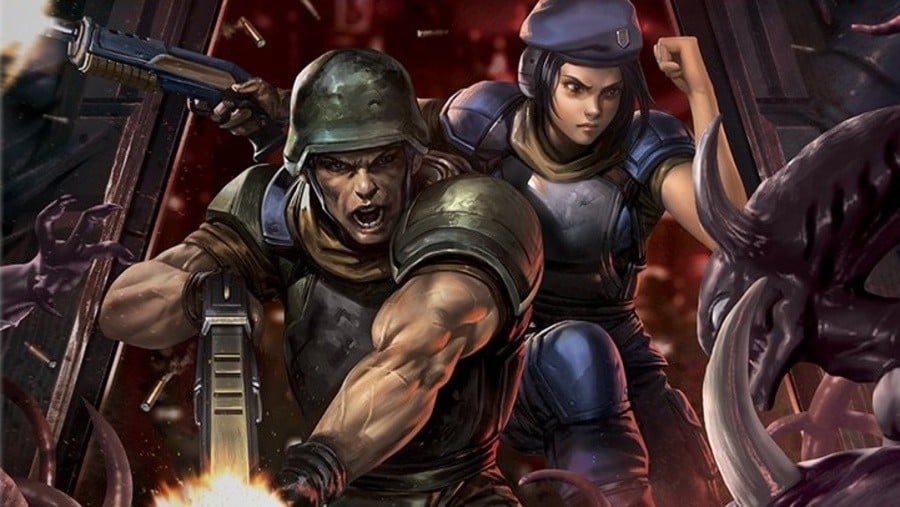 Bitmap Bureau has revealed that Xeno Crisis - an arcade-style shooter set to launch for the 30-year-old Sega Mega Drive - will also be receiving a physical release on Nintendo Switch.
You may remember that, right at the start of the year, we reported on the game's Kickstarter progress, noting that a $65,000 stretch goal was needed to secure a Switch version. Well, that goal was comfortably met and a Switch version has been confirmed for some time, but a much-wanted physical edition for Nintendo's platform was never an absolute certainty. Thankfully, for those who were desperate for a cartridge version, that physical edition is now confirmed to be on the way.
The game is an arena shooter for up to two players that takes inspiration from the likes of Smash TV, Contra, Mercs, Granada, Alien Syndrome, Zombies Ate My Neighbours, Chaos Engine, and Shock Troopers. If you missed the Kickstarter campaign earlier in the year but are interested in learning more or pre-ordering a copy on Switch, you can do just that via the old funding page.
Will this one be joining your physical collection?
[source twitter.com]