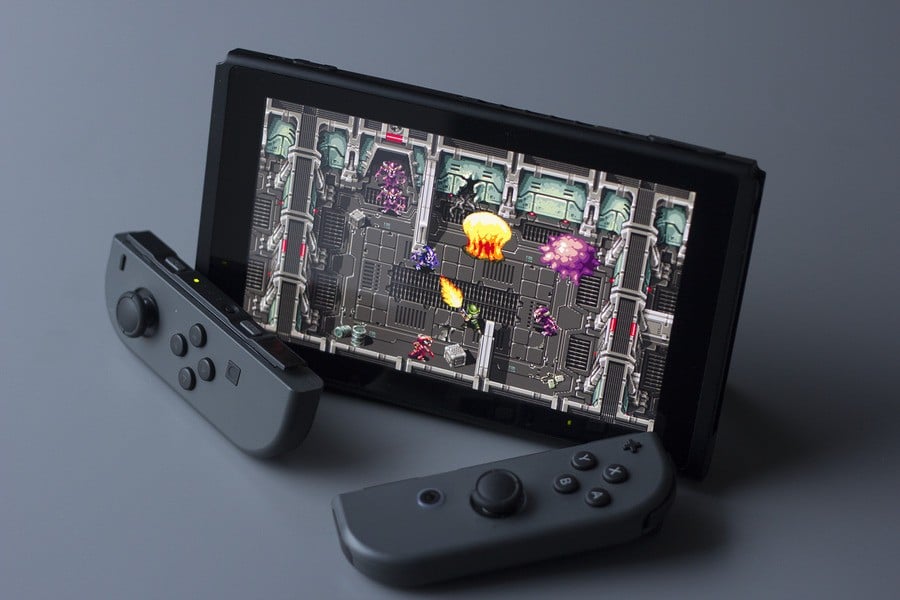 Back in December we covered an up and coming Sega Mega Drive/Genesis game from Bitmap Bureau (yes, an actual old school cartridge that really works with Sega's old 16-bit beast). Xeno Crisis immediately caught our attention as well as piquing the interest of retro gamers everywhere. So much so that's it's smashed its original $20,000 funding goal nearly three times over, with backer numbers getting close to the 1,000 mark at the time of writing.
Bitmap Bureau has been adding stretch goals from the get-go - with a Sega Dreamcast edition, a two-player co-operative mode (now with female marine option), the game's soundtrack on vinyl and more all joining in on the action - but as the Kickstarter is reaches its final stretch (with just three days left on the clock), Bitmap Bureau has one final trick up its sleeve. A potential Switch version!
The final stretch goal - which requires the crowdfunding campaign to hit $65,000 (it's currently on $56K) - will bring this blast processed throwback on the Switch eShop, something we're sure will no doubt please those Nintendo Life readers who requested such a port on the original news post. Will this change you mind about helping fund this game? Maybe you're a backer already? Tell us everything in the comments while we make sure our Mega Drives in the office are all in working order for October 2018.
Update: The stretch goal has been reached, the game will be making its way to the Nintendo Switch.
[source kickstarter.com]