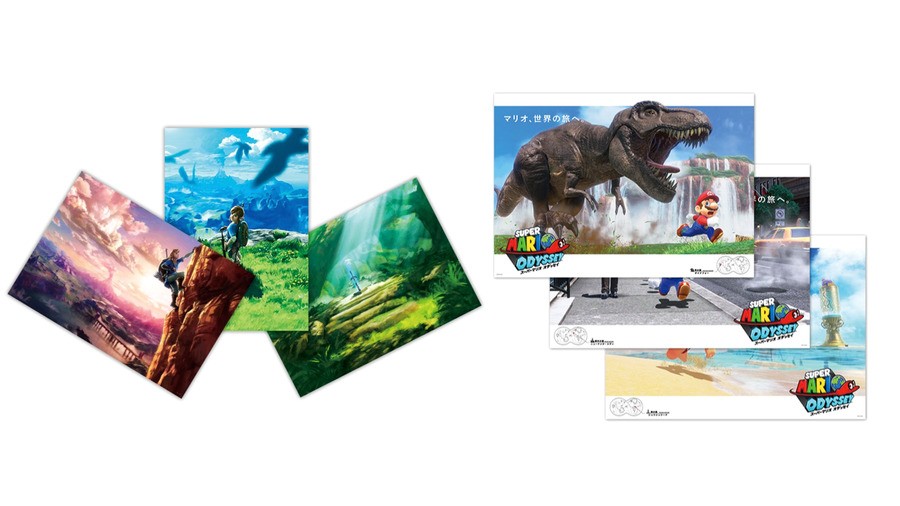 While the discounts available from the European and North American My Nintendo websites are welcome, many have been left rather disgruntled at the decline of physical goods over the years. At present, those sites only offer discounts on 3DS and Wii U titles, but those old enough to remember the glory days of previous reward system Club Nintendo will likely have the odd figurine, poster, or other physical delight sitting around their homes as we speak.
It might not be quite the offering we once had in days gone by, but the Japanese version of the site continues to provide some lovely physical stuff for free (although you do have to pay for delivery). At present, Japanese fans can spend their Platinum Points on festive, 8-bit Mario Pochi bags, a set of B2 Legend of Zelda: Breath of the Wild posters, some B2 Super Mario Odyssey posters, and even a seven day trial of Nintendo Switch Online.
The trial costs 100 Platinum Points, while other gifts cost 300. The delivery charge is then 540 yen for each item (approx. £3.70 / $4.75) meaning you can easily treat yourself to a set of official merchandise for relatively cheap. Unfortunately - and trust us, we've tried it - you can't have the posters shipped to locations outside of Japan; this service remains exclusive to those in Nintendo's home land for now.
Would you like to see a similar service be adopted elsewhere? Would you prefer to spend your loyalty points on physical collector's items rather than on older games, or are you just hoping for Switch games to soon be included in the usual discounts? Let us know your thoughts below.
[source japanesenintendo.com, via store.nintendo.co.jp]