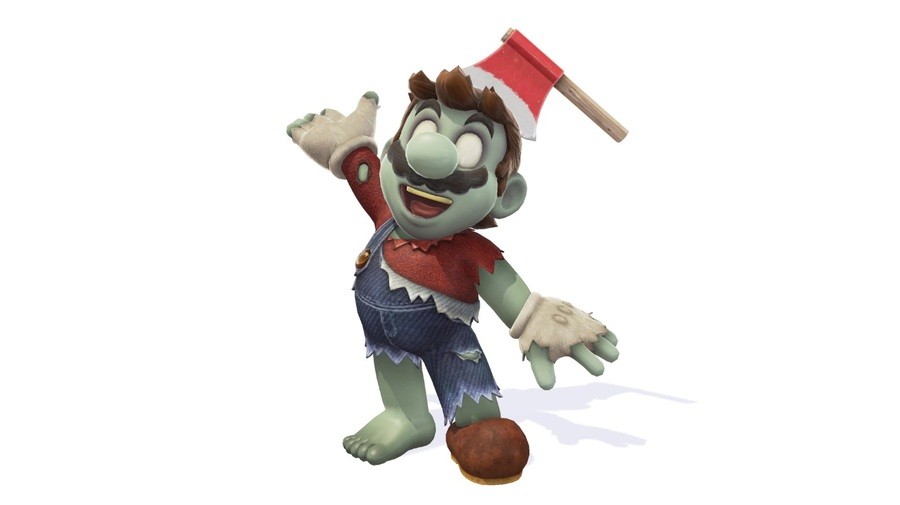 In line with Halloween, Nintendo has added Zombie Headwear and a Zombie Outfit to Super Mario Odyssey on the Switch. The dangerous headwear will cost 3,000 gold coins and the undead outfit will set you back 5,000 gold coins. This follows on from last month's addition of a Conductor wig and outfit.
That's not all, though. The update also adds new Manga, Tile, and Kaleidoscope filters to the Snapshot Mode. Take a look at all of the new content in the below tweets:
Does any of this content make you want to boot up the game right now? Will you be celebrating Halloween? What do you think about this undead version of Mario with an axe in his head? Tell us below.
[source twitter.com]