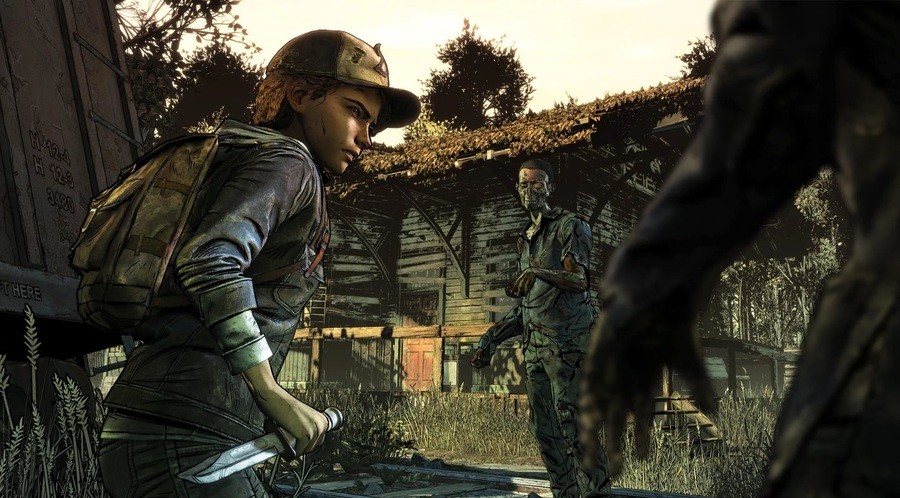 Earlier this week, Skybound Games announced it would be hosting a Reddit AMA focused on The Walking Dead: The Final Season. Now that it's wrapped up, here's what we found out.
According to the company's CEO Ian Howe, production of episode three and four is at a standstill. New release dates for the episodes will be announced as soon as possible – with Howe reiterating how there is no reason to hold back this information from fans. The most he was able to say in response to a question about the release, was that episode three would arrive between now and the end of the year:
OK, given that you guys have been so supportive and patient, I'm going out on a limb and will say yes, I fully expect Episode 3 to be this year and I'll be very disappointed if we can't make that happen.
While Howe confirmed episode three was on the way, episode four still needs work as production only recently started, as previously reported. Fortunately, the former Telltale staff members in talks with Skybound are eager to return and complete the season. The team members not returning have apparently been offered roles elsewhere. It's just a matter of getting the legalities out of the way now so production on episode three and four can start up again.
Are interested in playing episode three and four of the final season? Are you glad to hear former Telltale staff completing The Final Season is the likely scenario at this stage? Tell us in the comments.
[source reddit.com]