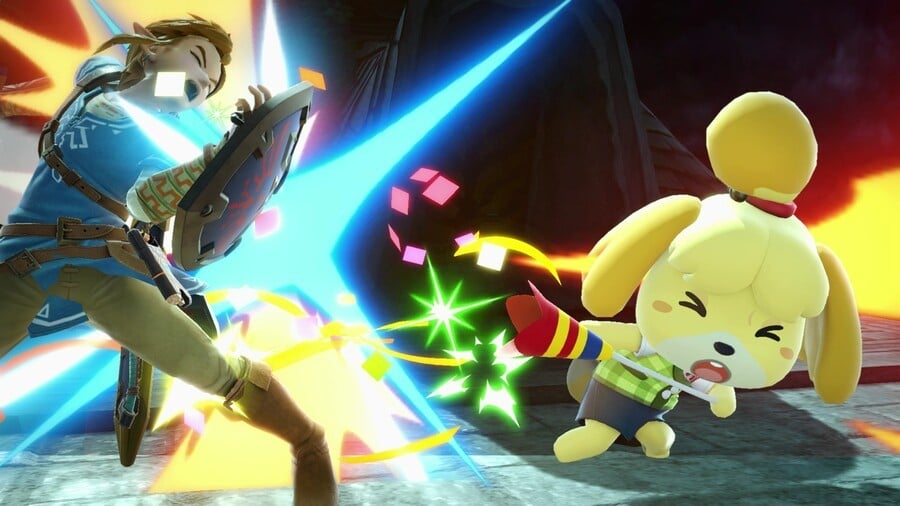 Super Smash Bros. Ultimate is still months away from release, but we've been shown an incredible amount of content in the form of information, gameplay footage, and those juicy character reveals. The game's creator and living legend Masahiro Sakurai has issued a word of warning, however, telling fans that new character reveals won't continue to happen at the pace we've come to expect.
In his weekly Famitsu column, Sakurai chose to talk about the recent Isabelle reveal, and in particular the way in which reveals will be handled in the future. He said:
"We announced Isabelle in the Nintendo Direct… however, it would be a mistake to think that the new character announcements will keep going [at this pace] until Smash Bros. [Ultimate] releases. We may have been a little trigger-happy so we'll be living modestly from here on out."
So far, we've seen a grand total of nine new additions to the roster - and that's on top of every single character that had been in the series in a previous game. We've had five newcomers - Inkling, Ridley, Simon Belmont, King K. Rool and Isabelle - and four Echo Fighters with Daisy, Richter Belmont, Dark Samus, and Chrom all joining the squad. When you think about it, dialling down the pace is probably a good idea.
Interestingly, Sakurai-san also spoke about the game's current development status, noting that the game is almost complete and ready to be shipped out. He mentions that "it'll be complete in just a little longer… or so we expect!"
So, the big question now is who else can we expect to see arrive in the game? We're happy enough as it is if we're being honest, so any more characters added in now will just be a wonderfully happy bonus. Make sure to share your predictions in the comments below.
[source siliconera.com, via ryokutya2089.com]