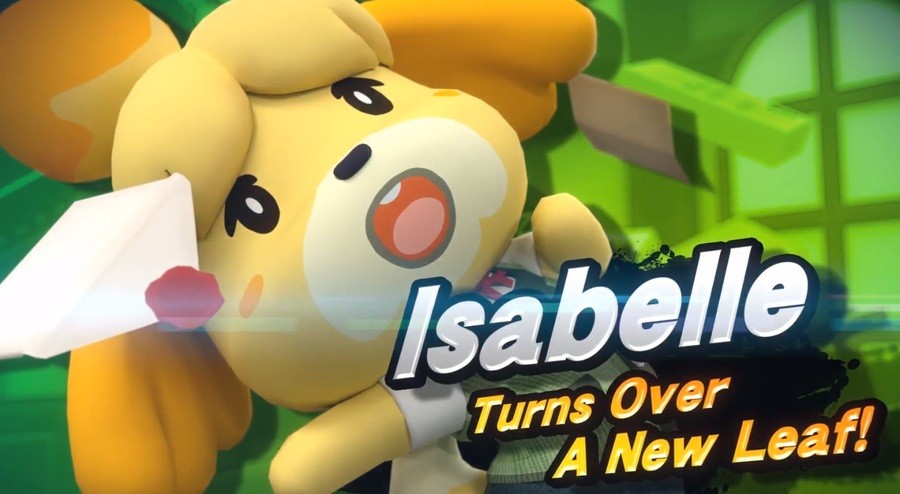 Isabelle from the Animal Crossing series is fed up with filing papers in the mayor's office and has decided to join the battle in Super Smash Bros. Ultimate on the Nintendo Switch.
The surprise announcement was made by the pup herself towards the end of the latest Direct broadcast. The popular character, who originally debuted in New Leaf on 3DS, bolsters the all-star roster and technically makes her the second character from Animal Crossing to join the Super Smash Bros. series as a playable fighter. The original fighter is obviously the male and female versions of Villager.
Super Smash Bros. Ultimate arrives this December, exclusively on the Nintendo Switch. Are you excited Isabelle is joining the battle? Tell us in the comments below.