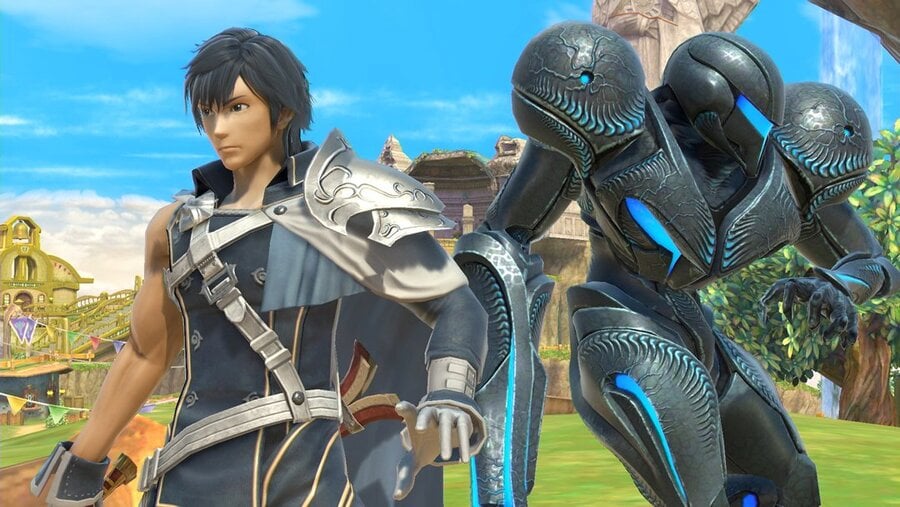 Chrom and Dark Samus will be playable as echo fighters in Super Smash Bros. Ultimate, it has been revealed.
The news comes from today's Super Smash Bros. Direct, where both characters were shown off with shiny new introduction scenes. Both of these fighters were highly requested from fans, and each play slightly differently to the characters that they are based on.
Are you happy with these inclusions? As ever, feel free to share your utter excitement for all of this Super Smash Bros. news in the comment section!