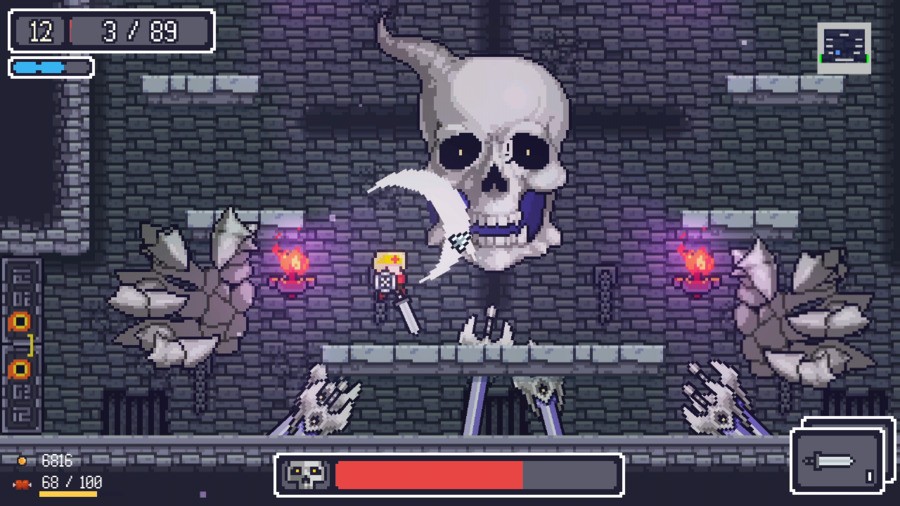 American publisher Nicalis, best known in recent times for releasing an array of physical games on the Switch, has today announced the South Korean-developed title Dungreed is coming to Nintendo's hybrid platform. A launch date has not been confirmed. 
Developed by Team Horay in Seoul, Dungreed is a 2D side-scrolling action game where players take on the role of an adventurer who must explore an evolving dungeon in order to prevent the local town from being destroyed. This title includes procedurally generated levels and promises a variety of environments including prisons, jungles and lava zones.
Weapons range from rusty swords to highly advance rifles. Else, you can resort to some good old magic to get the job done. There'll also be the ability to train up, in order to become stronger and better equip your adventurer as you journey further into the dungeon.  
Nicalis will be showcasing the game at the upcoming Busan Indie Connect Festival in South Korea along with one other Korean-developed title known as RemiLore: Lost Girl in the Lands of Lore - a hack and slash action game due out on the Switch this winter. Nicalis will also allow players to go hands-on with The Binding of Isaac: Repentance, Blade Strangers and Crystal Crisis. 
Take a look at Dungreed in the gallery below, and tell us in the comments if you would be interested in this dungeon side-scroller.