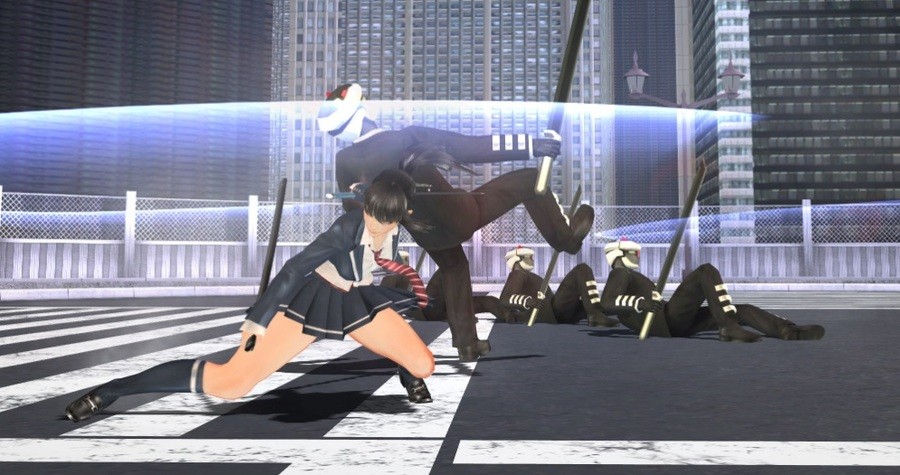 The 2014 title Mitsurugi Kamui Hikae by Japanese indie studio Zenith Blue will be slashing its way onto the Nintendo Switch next week.
According to a listing on the Japanese eShop, the game arrives on 20th September. As it has been released on various other platforms in the west previously and also supports English, it's expected to be made available in North America and Europe at a later date.
If you're still not sure about the game at this point, this is a hack and slash brawler focused on high-speed, arena-based action. In typical fashion, you take on the role of a high school student named Misa, who must defend the world at all costs after her friend succumbs to the dark seduction of the Demon Blade.
Enemies are relentless – striking in waves, and requiring you to make use of hand-to-hand combat along with various katana techniques. There are even skill points to upgrade abilities and plenty of punishing bosses to take down. 
Take a look at the trailer below and let us know if you would be interested in this samurai-inspired slasher for Switch.
[source youtube.com]