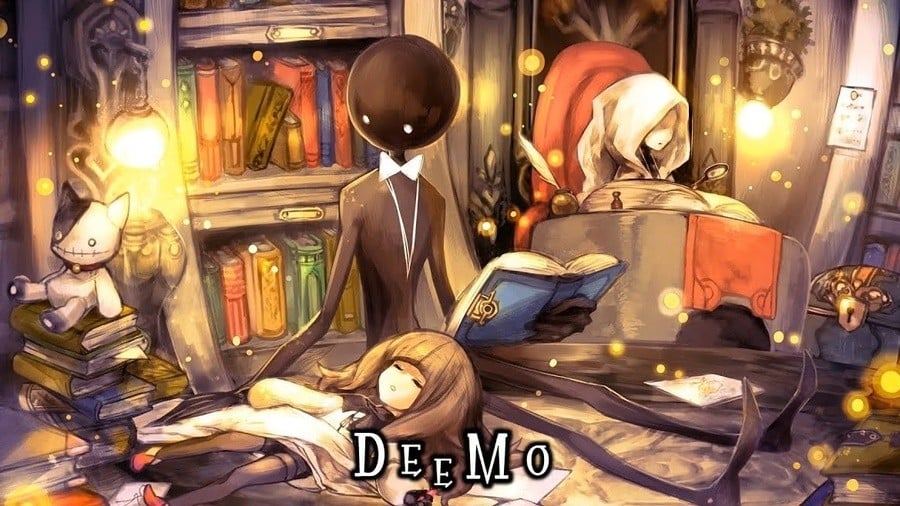 PM Studios and acttil have revealed that the physical version of rhythm hit Deemo will be released in North America in "early 2019".
If you're unfamiliar with the game, Deemo is a music rhythm game which centres around the mystifying relationship between the titular Deemo and a young girl. Deemo must play and complete musical piano scores in order to help the little girl return back to her world, resulting in a series of songs for you to play through using the Switch's touchscreen. A range of music styles and genres are available in both instrumental and vocal music formats, and each song has a number of difficulty levels and customisable note speeds.
This physical edition had already been confirmed for Japan - where it will be releasing next month - but this is the first we've heard of it heading to the west (although we should point out that no details have been confirmed for Europe just yet). The physical edition will include the new Nintendo Labo piano support, whereby you can use the cardboard piano to play the notes on screen in a similar fashion to Guitar Hero or Rock Band.
If you haven't picked up your own copy of Deemo just yet, we'd urge you to give it a go by getting this physical edition or grabbing it from the eShop today. We gave it an 'excellent' 9/10 in our review, describing it as "a fantastic rhythm game, with an incredible soundtrack, fun mechanics, and a surprisingly touching tale to tell".
Have you played Deemo? Let us know what you think of the game in the comments.