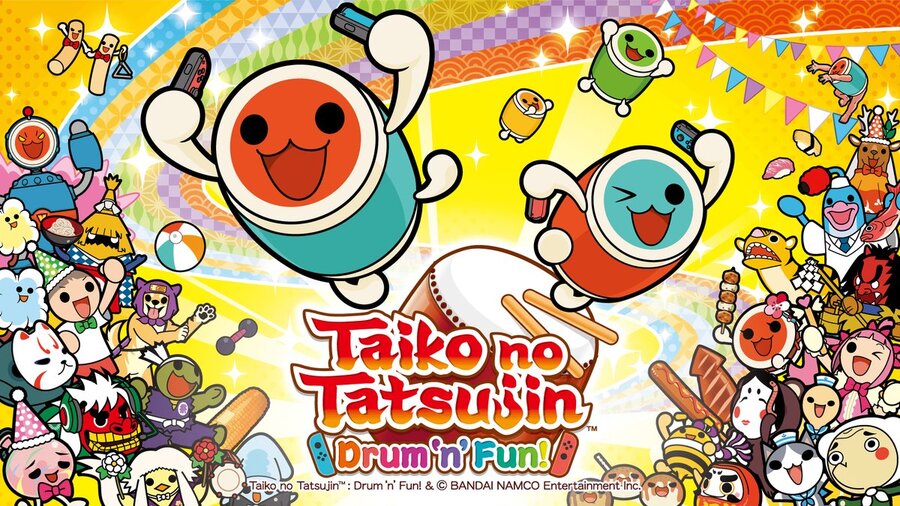 Here's the news that every European Taiko Drum Master fan has been waiting for: Taiko no Tatsujin: Drum 'n' Fun! will be receiving a physical release in the region, as well as the compatible drum set.
Yes, Bandai Namco has confirmed that the game will be available for European customers in both digital and physical formats, with the physical drum set being offered to fully replicate the Japanese arcade experience; we have no word just yet on any news for North America, although we'd be hopeful that the same conditions will apply for that region, too.
On top of this, the full soundtrack has been confirmed to remain consistent with the Japanese release already available, including songs from the likes of Splatoon, Pokémon, Kirby, Dragon Ball Z, and even the "Turkish March" composed by Beethoven. Here's the full listing:
Are you excitedly waiting for the game's launch on 2nd November? Do you already have a Japanese copy sitting on your Switch? Let us know down below.