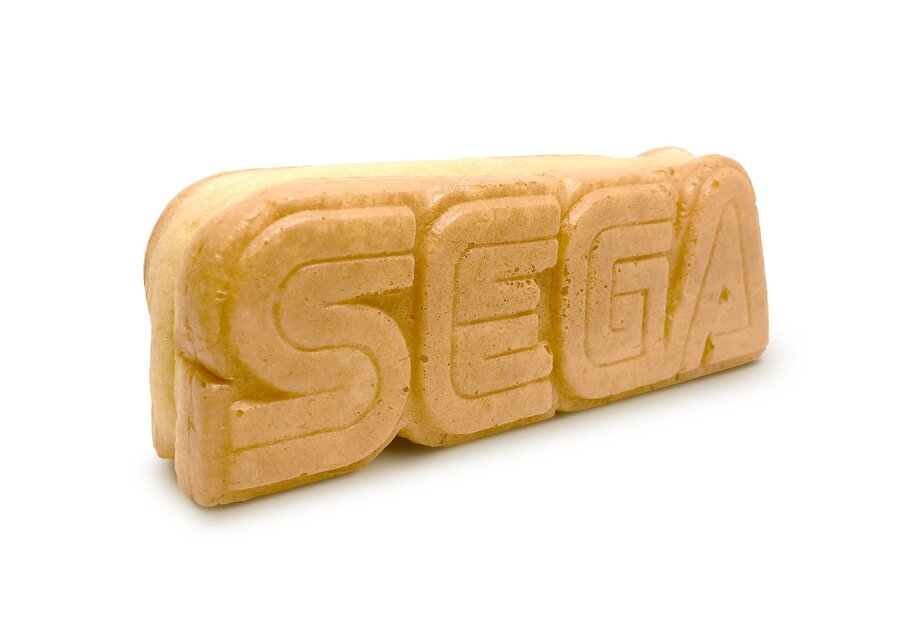 Adding to the ever-growing list of weird and wonderful things available in Japan is this edible Sega logo, a product set to be available starting from next week.
Earlier in the year, Sega launched its own taiyaki stand - a Japanese fish-shaped cake which you would usually find filled with a red bean paste made from sweetened azuki beans. Not satisfied with selling simple fish-shaped goods, though, Sega has taken things up a notch, making a similar cake in the shape of that classic logo. The new design will release on 8th August, available from its Tokyo stand.
Sega has explained via Twitter that the process of designing and perfecting this special version of taiyaki has taken around half a year, with issues surrounding the accuracy of the logo being one such hurdle to that had to be overcome. The back of the product displays Sega's corporate slogan, which translates as "creation is life".
Oddly enough, other gaming-inspired taiyaki designs have previously been spotted in the region, such as this Magikarp Pokémon version below. You could argue that Magikarp makes a lot more sense being a fish, however.
Of course, this isn't the only Sega food product that has come to our attention in recent weeks, either - not so long ago, we reported on an official Sonic curry that makes your poop blue. What a time to be alive.
[source kotaku.com]