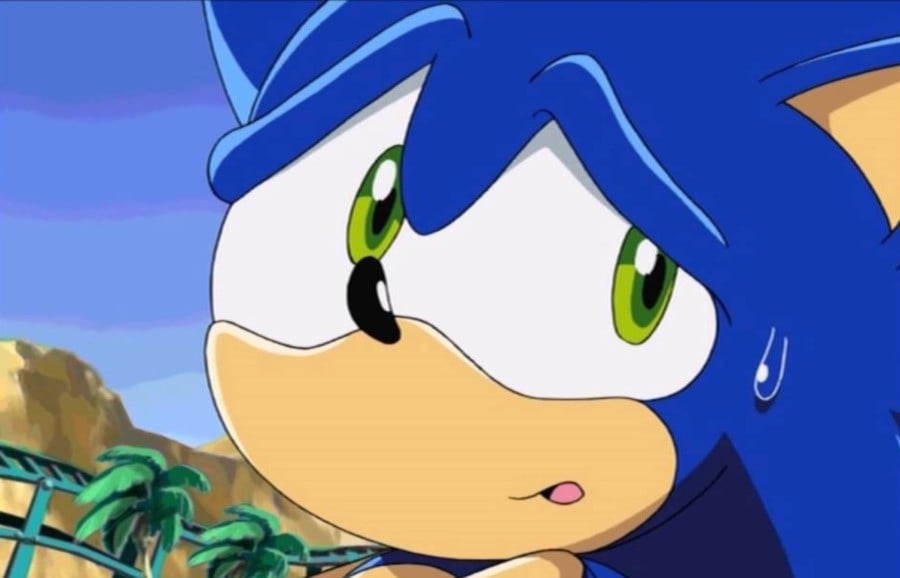 In what is possibly the most random of 'random' articles we've ever published, we bring you the all-important news that an official Sonic The Hedgehog-themed curry has launched, causing some rather surprising bathroom dramas across Japan.
Sega has teamed up with Geek Life to create this official Sonic dish, with the packaging proudly stating that the "curry colour is just as blue as Sonic's brilliant blue!". Mixing it up with some rice and other bits and bobs creates a complete Sonic face, allowing you to devour him as he stares into the inner depths of your hedgehog-killing soul.
As it turns out, that jolly statement doesn't really do the true blue power of the product justice. YouTube channel, Retro Core, has uploaded a video showing the product's box - which is a lovely recreation of the Mega Drive box art - as well as preparing and eating the meal itself.
They seemed relatively happy in the video, albeit acknowledging the fact that the product was a bit "disgusting" looking, but the YouTuber left a reply to one viewer which might make you think twice about trying it for yourself.
"Yeah, I was a bit unsure that I really wanted to put that stuff in to my mouth. It made my tongue and teeth blue and even turned my poop blue two days later. God only knows what colour the inside of my stomach was."
So there you have it, eating Sonic curry makes your poop blue. Maybe this is one for the bucket list?
[source vg247.com]