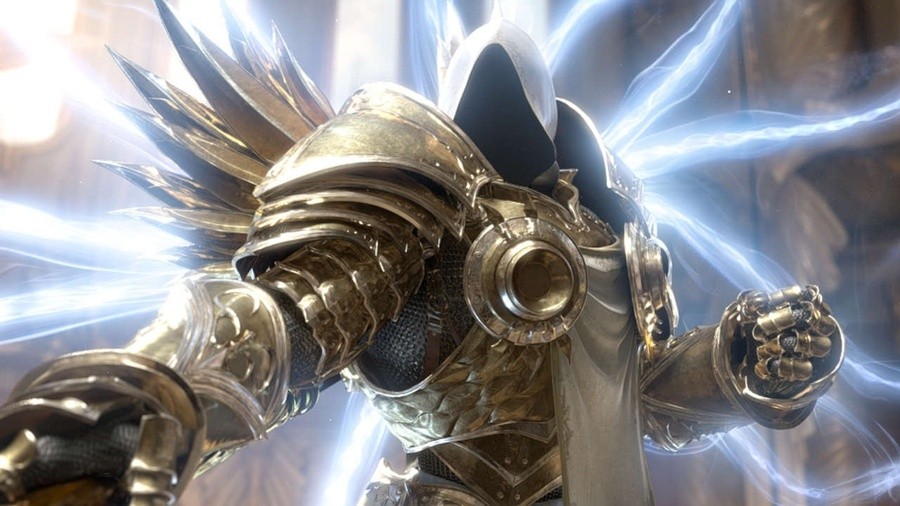 When Diablo III Eternal Collection was revealed for the Switch, fans of both Blizzard and Nintendo were rather pleased to see the two companies joining forces after a long hiatus. 
In an interview with Game Informer, Blizzard associate producer Matthew Cederquist revealed how the idea came about and how exactly Nintendo reacted when it found out Blizzard wanted to release its demon slaying game on the Switch.
The Switch came out and we were all playing it...Some of us were playing Mario and some of us were playing Zelda, and we were kind of thinking to ourselves, 'We've got a pretty good game for this.' We all travel a lot and we were sitting on a plane and thinking, "We've got the perfect game for the Switch.' So we brought the pitch to Nintendo and they said, 'What have you guys been waiting for?' They were pumped. They were as excited as us.
He went on to explain how most of the work had taken place a few years earlier during the development of the original console ports:
"We did most of the work a few years ago when we moved the game to PlayStation, so, by-and-large, thousands of hours have already been spent getting this right for console," says senior producer Pete Stilwell. "Where we did spend time playtesting and iterating on the game was with the joy-cons. Individual joy-cons have fewer buttons, so we replaced the second joystick's roll with the joy-con's flick."
Having previously heard Blizzard senior producer Pete Stilwell explain Overwatch was feasible, and ruling StarCraft out completely on the Switch, Cederquist revealed a bit more when asked about the possibility of other Blizzard games coming to Nintendo's device in the future:
We're focused on D3. That's where we're at. One thing that I think is really awesome about Blizzard is that each team is very autonomous and gets to play in their part of the pool and decide what they want to do. Sometimes that means other teams don't have that much transparency. Our team is really excited about the Switch and what we've accomplished on it, but we can't speak for other teams.
Are you excited as Nintendo about Diablo III Eternal Collection coming to the Nintendo Switch? Would you like to see Blizzard bring across more of its game to the hybrid platform eventually? Tell us below. 
[source gameinformer.com]