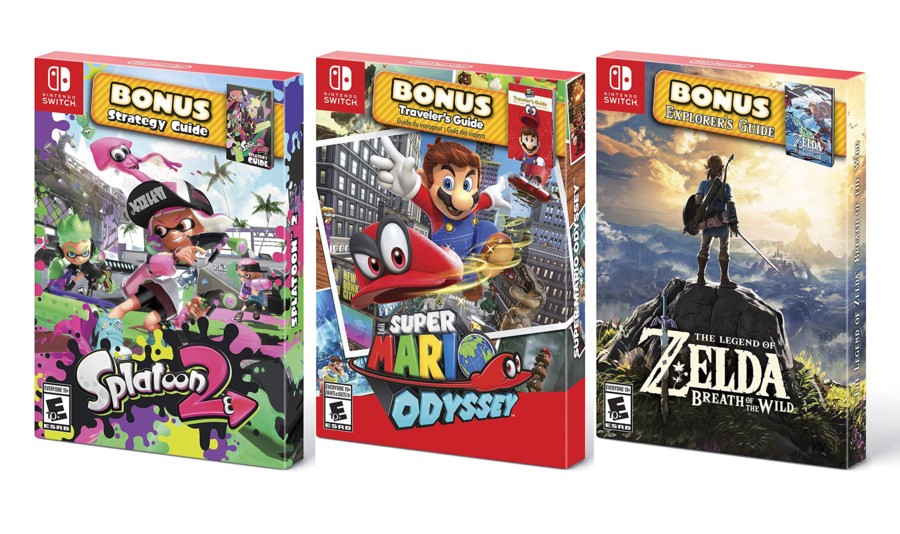 Nintendo is set to launch a new series of starter packs for some of the Switch's biggest games next month, giving fans the chance to grab a copy of each game alongside an additional strategy guide.
The games in question are The Legend of Zelda: Breath of the Wild, Splatoon 2, and Super Mario Odyssey. Each pack is available for $59.99 (the manufacturer's suggested retail price for all three titles), essentially meaning that customers are getting the guide for free. Lovely stuff!
If you're just joining in the fun with a brand new Switch console, or if you're yet to try out any of these heavy hitters, these colourful strategy guides may be a nice way to get started. You can find each product below, but bear in mind that these are only available from the US.
The starter packs are scheduled for release on 28th September, so any pre-orders made now will be delivered at that time.
Do you know anyone who might benefit from a strategy guide, or anyone who is just getting their hands on their very own Switch for the first time? Let us know if you'll be grabbing one of these with a comment below.