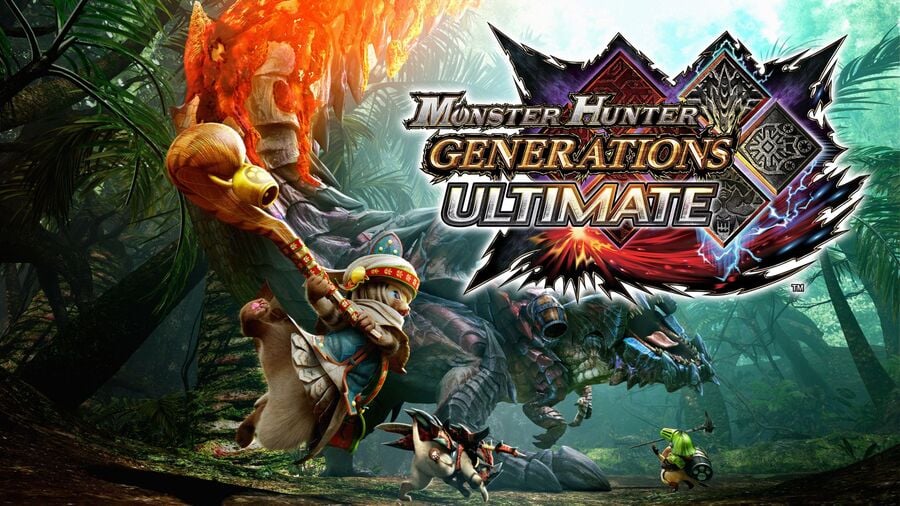 If you're a Monster Hunter veteran, you've likely clocked up hundreds of hours of slaying on your 3DS over the years. With the launch of Monster Hunter Generations Ultimate on Switch – and the promise of fancier visuals, better controls, and even more content – the allure will probably be too much for you to get stuck in for a second go round.
But you don't actually have to start from scratch. Capcom has provided a super nifty option for you to transfer your save file between the two consoles, and it's quick and easy. That's what we're going to detail in this guide, so follow these short steps to get your character up and at 'em on the big screen.
Monster Hunter Generations Ultimate - How To Transfer Your 3DS Save Data
First, go and find your old 3DS and dust it off a bit, then head on over to the eShop. Download the new "Monster Hunter Generations Ultimate Save Data Transfer App", boot it up, and hit 'Link Nintendo 3DS and Nintendo Switch". If you've followed these steps correctly, a password will appear onscreen.
Now, boot up your Switch, open Monster Hunter Generations Ultimate, and hit "Data Transfer" on the main menu. It will ask for a password, so provide the one that's on your Nintendo 3DS screen right now.
Back to the 3DS, choose "Save Data Transfer" while within the app and your beloved character will be transported into the ether. Hit "Receive Save Data" on the Nintendo Switch as soon as the upload completes and your character will soon appear on Nintendo Switch.
Once that's complete, go to "Continue" and your character should be there in all its glory. Simply select it to get back into the game but on Nintendo Switch this time. Have fun!