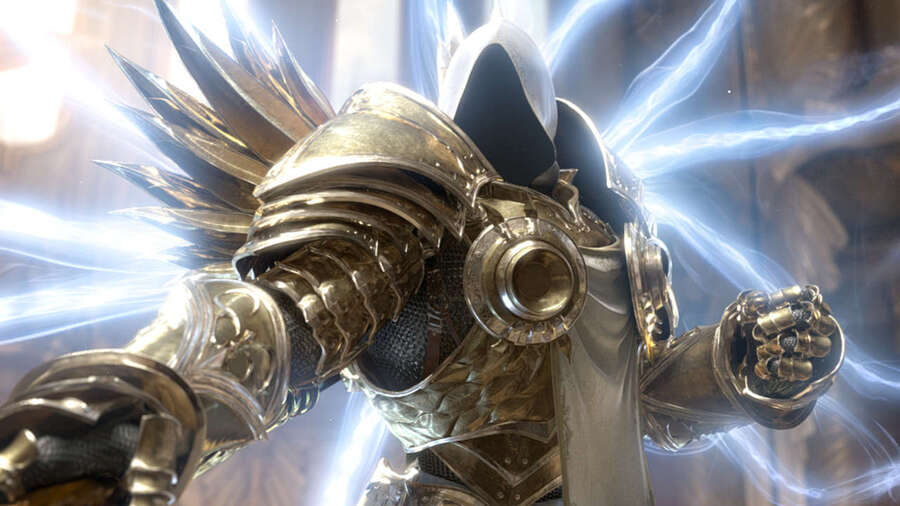 Last week brought with it the news that Diablo III Eternal Collection is headed to Nintendo Switch this autumn, giving Nintendo fans the chance to try out the series' hack 'n' slash RPG action for the very first time. Joining the likes of Skyrim and Wolfenstein II, the game serves as yet another major third-party port for the console's increasingly impressive library.
But why did Blizzard want to see the game on Nintendo Switch, and what attracted the studio to the console in the first place? Well, the idea of generating more sales was probably quite high on the list, we imagine, but there were other reasons, too. Speaking to Gamespot, Diablo III's producer Pete Stilwell explains all.
"We were essentially sitting around and talking about projects that would be amazing and additive to what the company has, and maybe even trailblaze some new things. The Switch was a thing we were all playing, and something we were all interested in. We thought of it as something sweet to bring [Diablo III] onto, and then we started experimenting with the Switch and then got to talking with Nintendo--where we believed that it would be feasible and fun to play on. We wanted to guarantee that it would be smooth and responsive, to ensure that it was everything that you wanted it to be for an [action RPG]."
Since that initial announcement, the game has been confirmed to run at 60fps in both docked and handheld modes, with 960p and 720p resolutions respectively, and will include all the features and content from every expansion and update, as well as bonus items such as special The Legend of Zelda goodies. Early impressions suggest that the game will be very much up to scratch on Nintendo's hybrid console, hopefully proving the studio right in those beliefs mentioned above.
Are you looking forward to playing Diablo III on the go? Let us know if you plan to pick this one up when it arrives later this year with a comment below.
[source gamespot.com]