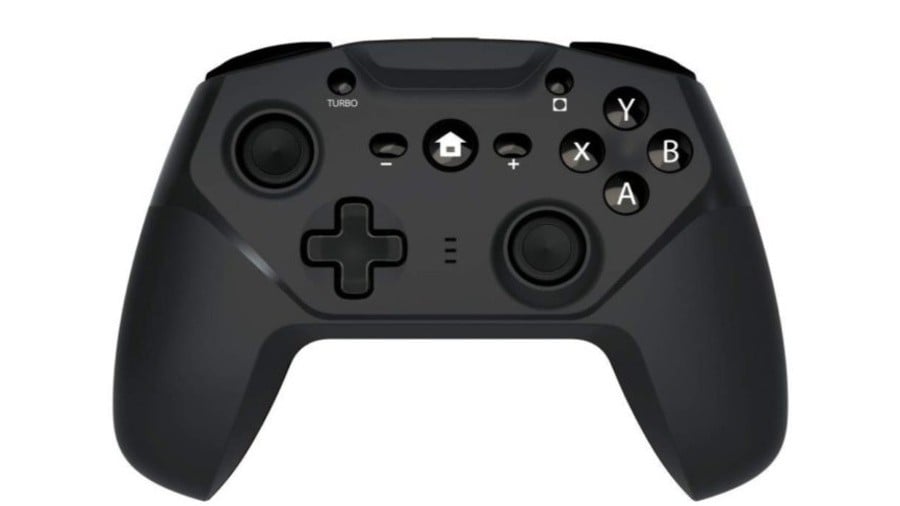 Japanese accessory maker Cyber Gadget has revealed a new wave of controllers for the Nintendo Switch. Launching in Japan later this year, these controllers will support gyro controls and some very tasty customisation options.
Available in both wired and wireless variants, these controllers can be purchased in either black, blue, green, pink, or red. The wireless versions come with an optional cable included - which is a standard USB cable used to charge the controller, and there are several customisation and mapping options available to the player, too.
The back of the controller features four 'macro' buttons which can be used to reassign various face buttons. Working in a similar way to the Xbox One Elite controller's paddles, this means that you can use these miniature trigger-like buttons as a replacement for your A B X or Y controls, or even as your L3 option, to create your optimum setup in either casual or competitive gaming.
The products have just started to appear on Amazon Japan, where they will be available to purchase with international shipping. The wired controllers have been priced at ¥4,298 before shipping (approx. $38 / £30) and will be released on 31st October, while the wireless counterparts are yet to receive further information. We'd expect them to be slightly more expensive, but it might be worth keeping an eye out if you're interested.
A solid alternative to the Pro Controller? Or not worth the bother of importing? Let us know your thoughts on these new controllers in the comments down below.
[source nintendosoup.com]