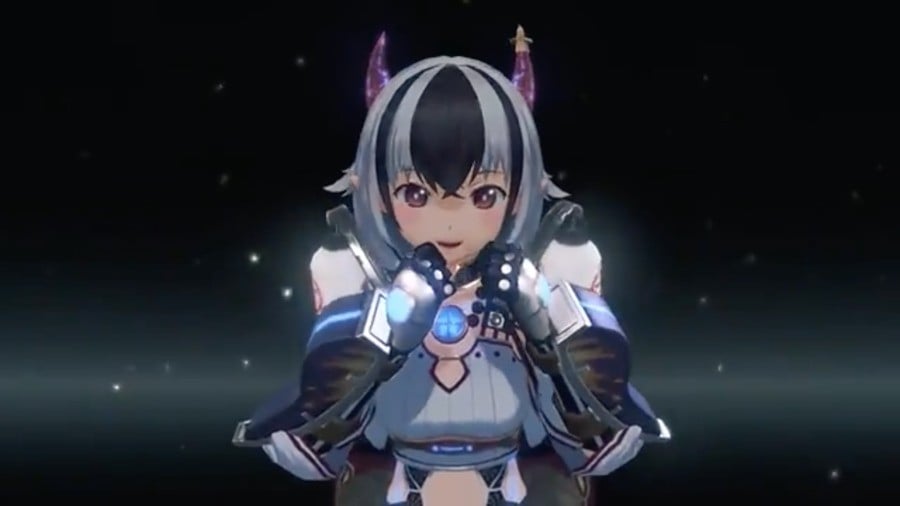 Nintendo has revealed that Xenoblade Chronicles 2 will receive an update to version 1.51 tomorrow (27th July), bringing with it a whole bunch of new goodies to sink your teeth into.
First up, and possibly the main attraction of the new update, is the brand new Rare Blade called Hibana (although this name could change after translation). Hibana is a fire-element Blade with healing abilities designed by Atto, best known as the writer and illustrator of Japanese manga series Non Non Biyori. You can see her in action below:
There are also a whole bunch of quests coming as the fourth and final part of the Expansion Pass DLC. These are as follows:
Booster's Sunken Ship (Available after Chapter 3)
The Popular Pastry Chef (Available after Chapter 8, must have Rare Blades Gorg and Boreas.)
Master Craftsman's Accessory (Available after Chapter 7)
Hot Spring Vacation In Mor Ardain (Available after Chapter 10, must have Rare Blades Sheba, Kora, and Kasandra with Lv. 3 One Lucky Gal.)
Mysterious Activation Code (Available after Chapter 10, must have Rare Blade Adenine with Extra-Ancient Wisdom Lv. 5.)
How have you been getting on with the game? Will you be getting stuck into these new quests? Let us know with a comment below.
[source siliconera.com, via nintendo.co.jp]