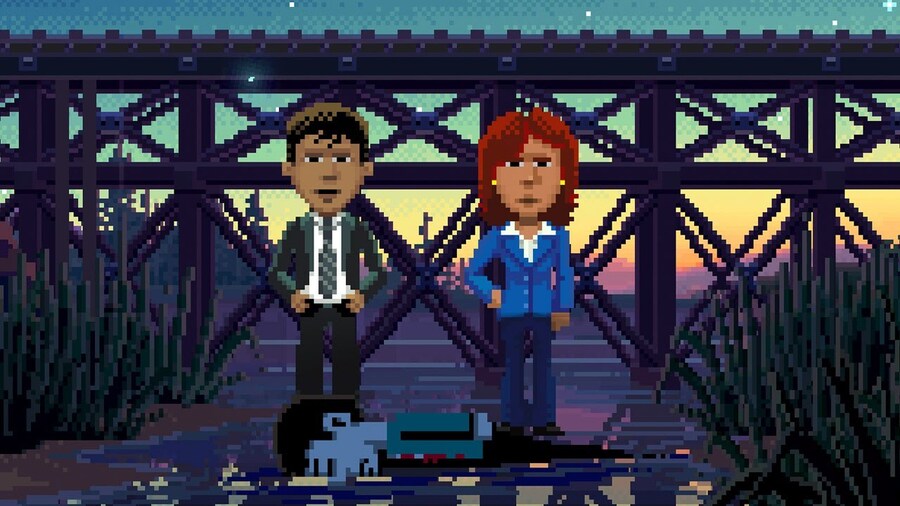 As Switch sales continue to increase, multiple indie developers are reporting huge successes on the platform. Thimbleweed Park by Terrible Toybox is no different, with one of the developers of the game, Ron Gilbert, recently revealing the game's sales on Nintendo's system had been "massively successful" and were forecast to surpass Steam sales of the game by next month.
Ron revealed this interesting morsel of information in response to a question about the game's player count on Steam. Though, he didn't provide any exact sales figures regarding either version of the game. 
Remember these [player] numbers are terribly skewed for games that have been on sale (sometimes in deep discount). Also games that were part of Humble Bundles where the player quickly booted it but never played it. Don't read too much into these numbers. TWP has been massively successful on Switch and I have no doubt [it will] cannibalize Steam to some extent. By next month we will have sold more on Switch than Steam and Switch shows little signs of letting up.
If digital sales alone aren't convincing enough, earlier this year Limited Run Games offered a physical release of Thimbleweed Park, which has since sold out and is no longer in stock. It goes to show while it's a huge gamble for indie developers when it comes to releasing games on the Nintendo Switch, it can also be worth the risk in the long-run. 
Are you one of the many people to flock to Thimbleweed Park on the Nintendo Switch? Would you be interested in checking this point-and-click adventure game out later down the line if you haven't already? Tell us in the comments.
[source forums.thimbleweedpark.com]