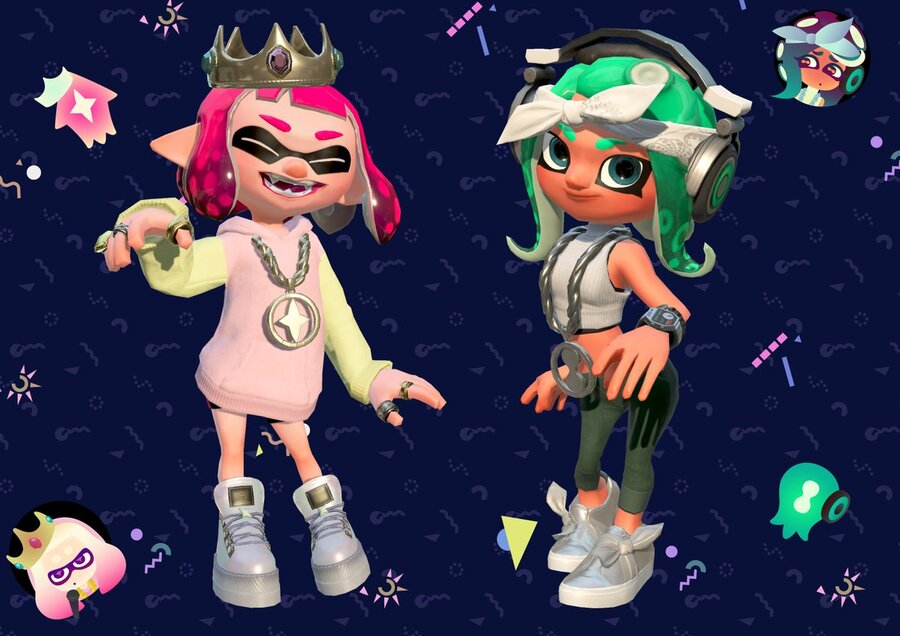 Details have been shared explaining the exact functionalities we can expect to see from the shiny new Pearl and Marina Splatoon 2 amiibo releasing next week.
Both figures will provide players with a complete set of gear based on the two characters' outfits from the Octo Expansion, essentially allowing you to dress up your squid as your favourite Off The Hook star. You can see these costumes in the image above.
On top of this, the amiibo will also include the ability to take photos with Pearl and Marina in either their normal gear seen in-game, or their Octo Expansion outfits, and you'll be able to take photos alongside the superstar pair on stage during Splatfest events. Who needs meet-and-greets with celebrities when you can have a photo with your favourite fictional singing squid from the comfort of your own home?
There will also be a Pearl and Marina-mode added to the Squid Beatz 2 rhythm game.
Have you got your pre-order in for the new set of amiibo? Will you be rocking out these new looks when they release next week? Let us know in the comments below.
[source japanesenintendo.com]