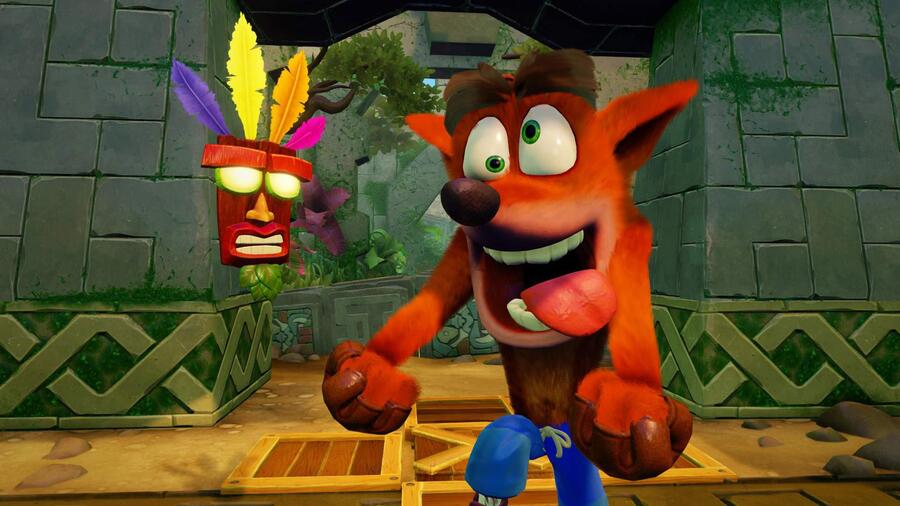 Despite the fact that Crash Bandicoot N. Sane Trilogy has been available for a while now in western territories, and absolutely dominating the UK sales charts in the process for good measure, the game is still yet to release on Switch in Japan. In a weird turn of events, Sega will be taking over publishing duties for the region, creating an all-inclusive situation that we would never have expected to see just a few years ago.
Yes, Sega will soon be responsible for publishing a series of games that were originally exclusive to Sony's PlayStation on a Nintendo console. When these games were first released between 1996 and 1998, these three companies were very much in competition with the PlayStation, Sega Saturn, and Nintendo 64 battling it out for video game dominance. For some, the sight of Sonic parading around on Switch might still cause the odd knowing chuckle, but adding a third party into the mix adds another mind-boggling layer.
The game will make it to the land of the rising sun on 18th October, complete with the 'Future Tense' bonus level that was added with the Switch version's release last month. It'll be interesting to see if the game sees similarly high levels of success in Japan.
Do you remember the console wars of years gone by? Would you ever have imagined something like this happening back then? As ever, leave a comment below to share your thoughts with us.
[source gamer.ne.jp]