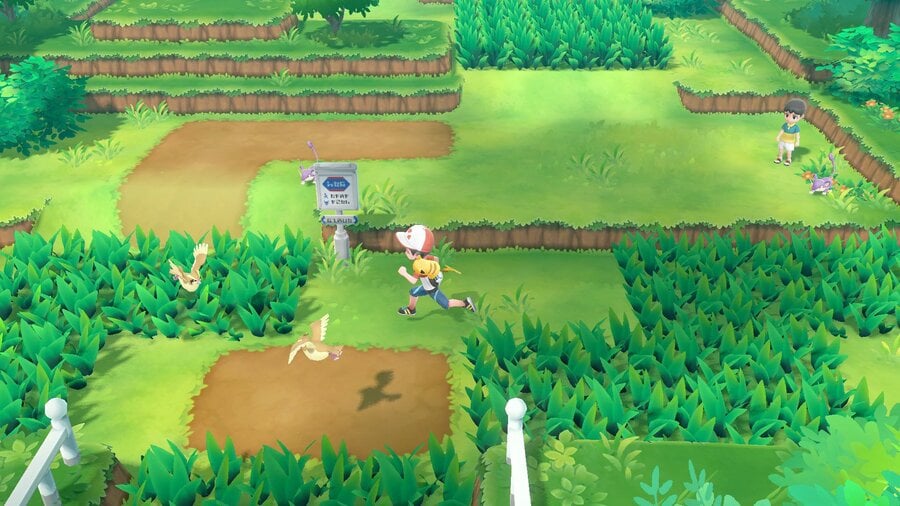 A demo for Pokémon: Let's Go, Pikachu! and Let's Go, Eevee! has revealed how players will be able to spot and catch shiny Pokémon in the wild.
During the NintendoUKVS Live event that took place over the weekend, media personnel were invited to go hands-on with a small demo of the new Pokémon titles. The folks over at Dot Esports encountered one of these very rare Pokémon during the event, and have now shared details on the experience to give fans an idea of what to expect when they get their hands on the game later this year.
Shiny Pokémon - which are known for their distinct colouring that is different to the standard design for each creature - will keep their usual colouring on the overworld display, only changing colour once the Pokémon GO-like catching sequence begins. If you look carefully, however, a small glimmer of "star-like particles" will appear above any shiny Pokémon on the overworld screen, giving you the chance to touch that particular 'mon and catch it for your collection. With this being a demo, there is a small chance that this could change before launch, but we'd imagine the method will remain for the full release.
This has the potential to make finding shiny Pokémon a little bit easier, as shiny hunters will be able to simply ignore any Pokémon in the wild that clearly aren't shiny, rather than hoping for one to appear through random encounters. Employees at the event told Dot Esports that "they'd only seen two people find a shiny Pokémon in the wild" previously, however, suggesting that they are still very much a rarity. Of course, it has also been confirmed that any shiny Pokémon from Pokémon GO will keep their shiny status when transferred over to Let's Go Pikachu and Eevee.
Do you often spend your time tracking down shiny Pokémon for your collection? Let us know if you'll be keeping an eye out for these special monsters on your adventures in the comments below.
[source dotesports.com]