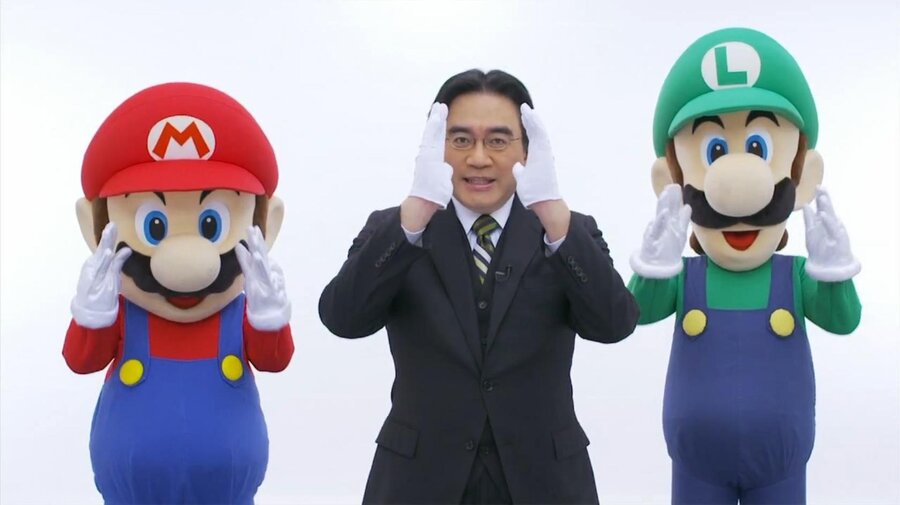 Many will remember Satoru Iwata as the late president of Nintendo, and particularly as the warm and gentle face of some fantastic Nintendo Direct moments but, of course, he is also well known for his time at Kirby developer HAL Laboratory. While technically being an independent studio, HAL has always been very closely linked with Nintendo, going on to create the Kirby, Earthbound, and Super Smash Bros. series.
HAL's current president, Satoshi Mitsuhara, recently sat down with Forbes to talk about his career, the company, and his close friendship with Iwata-san. He first mentions Iwata as being the man who brought HAL and Nintendo together after expressing a desire to work on the Famicom.
"Satoru Iwata, who had worked for HAL Laboratory back then, expressed that he wants to make Famicom games to Nintendo. That was the beginning of our relationship with Nintendo. The differentiating point between us and our competitors was that we made games before the Famicom was released. That meant we had the know-how."
Iwata was much more than a businessman and a game developer, however, often being described as someone who was truly loved by those around him. The case is no different for Mitsuhara, who reminisced over some slightly more personal qualities and memories shared between them.
"Satoru Iwata was a very straight person. Never tried to cheat or have any kind of intent to do that at all. Even when other people were cheating or doing something underhand, he never used that as a reason to do likewise. At work, he was also a very serious and honest person, that sincerity and honesty made the company very pleasant. He also had a big capacity for things, he could take on a lot. We were very close friends.
"One time, when we were extremely busy on Mother 2 (EarthBound) for Super Famicom we often went out together for dinner after work. On our way home from dinner, we used to go to the arcades and play Daytona USA exactly twice. Always twice and leave. I reckoned we did that every week. It was really like work hard and play hard."
If you want to read the full interview with Mitsuhara, you can check that out here.
In the meantime, though, feel free to share any thoughts or memories of Iwata-san you might have in the comments below.
[source forbes.com]