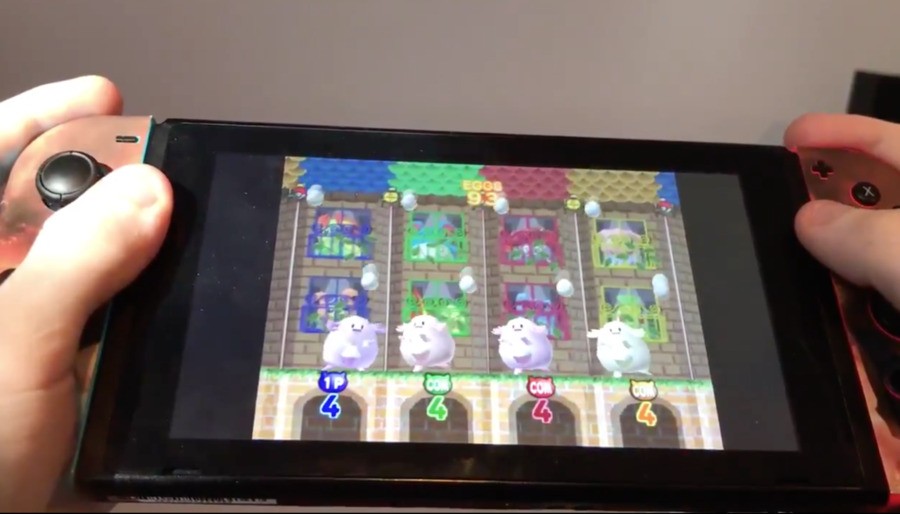 Nintendo 64 games have now been successfully emulated on Switch, teasing those who would love to see the classic console's stellar library come to the new system for real.
We've been hearing of multiple stories surrounding hacking on Switch over the last few months, with players forcing adult-themed imagery into Super Mario Odyssey, and Nintendo reportedly banning all online services for certain hackers' consoles. Thanks to this, these N64 emulations hardly come as a surprise, but it's still interesting and equally concerning to see them up and running regardless.
Short videos of the emulations have been shared on Twitter by @_Mizumi, showing how several fan-favourite titles could look if Nintendo decides to re-publish them in the future. First up we have Super Mario 64 and a modded version of Mario Kart 64 that features Dragon Ball characters.
https://twitter.com/_Mizumi/status/1014564704843427843
Followed by Pokémon Stadium 2 and Kirby 64: The Crystal Shards.
https://twitter.com/_Mizumi/status/1014622459268616193
https://twitter.com/_Mizumi/status/1014624002944487424
With Nintendo's upcoming online service seemingly replacing the Virtual Console setup as we know it, it does seem unlikely that we'll see N64 games on Switch any time soon. We're also yet to see any truly convincing hints that might suggest an N64 Classic Edition could be on the way, so you might just have to keep firing up the real deal for now.
Would you like to see N64 games on Switch? Let us know which games you'd love to see ported to Nintendo's shiny new console in the comments below.
[source nintendosoup.com]