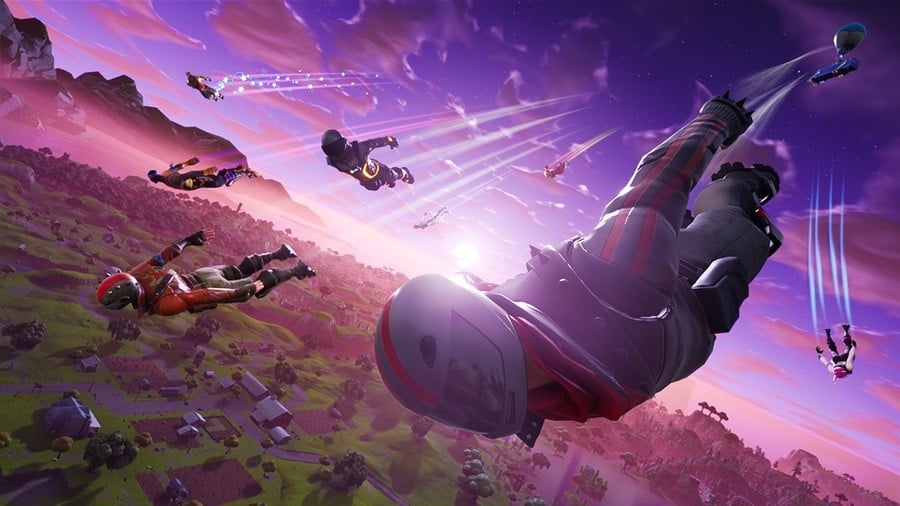 Fortnite Season 5 is on its way and will kick off later this month, marking the first full season Nintendo Switch owners get to participate in. 
Now, you've probably got a bunch of questions, including when the release date is, how much the Battle Pass will cost, and what that rocket launch was all about. 
We already know Epic likes to shake things up between seasons, as season 4 kicked off with a literal bang when a massive meteor crashed into Dusty Depot. That rocket and the blue tear in the sky is almost certainly related to whatever's coming next.
In this guide, we'll answer a few of those questions, and include some speculation about what might change in season 5. Join us in the comments below, and let us know your own ideas.
Fortnite Season 5 - What's the release date?
Season 5 will officially launch on Thursday July 12th at the following times:
| BST | PST | EST |
| --- | --- | --- |
| 9 AM | 12 AM | 3 AM |
Fortnite Season 5 - How much will the Battle Pass cost?
Though Epic hasn't formally announced the price of season 5's Battle Pass, we'd be surprised if it didn't maintain its usual cost of 950 V-Bucks. 1,000 V-Bucks will currently set you back £7.99 / $9.99.
You can earn V-Bucks by playing though, and you'll earn more than enough by beating the season 4 weekly challenges.
Fortnite Season 5 - Will there be new Battle Pass skins?
You can bet your bottom dollar that there will be. Season 4 rewarded you with two new outfits for purchasing the Battle Pass, so it might be that the trend will continue with season 5.
On top of that, you could earn a total of five outfits and seven other pieces of gear by reaching Battle Pass Tier 100. So you can safely expect to earn a similar number in season 5 too.
It's also worth noting that season 4 introduced the Carbide and Omega skins, which had their own separate set of challenges you could complete to unlock cosmetic upgrades for the skins themselves. There's a possibility that this feature will return in a similar manner in season 5.
Fortnite Season 5 - What will change and what does the rocket mean?
Epic will likely make wholesale changes to the map when Fortnite Season 5 kicks off, if season 4 is anything to go by. That kicked off with a massive meteor that smashed right into Dusty Depot, turning it into the crater now known as Dusty Divot.
We already know something's afoot, as last week a rocket launched during a one-time event that created a shimmering blue tear in the sky. Epic is yet to reveal exactly what that means, but there are a few fan theories doing the rounds.
One is that it's a time rift that will drag Fortnite players back in time, potentially to different periods throughout history. Will we exchange our assault rifles and shotguns for bows and crossbows? 
Another is that the crack appears in a shield protecting the world of Fortnite from an outside threat. Once broken, perhaps aliens or some kind of monster will launch their own assault. This could perhaps provide a new mode altogether, or introduce NPC villains to the experience.