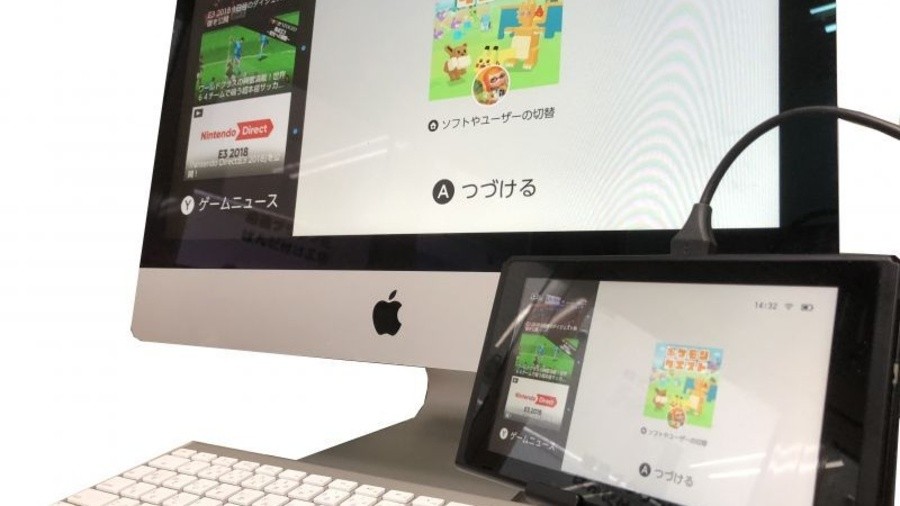 If you're a video game streamer, sharing videos on the likes of YouTube or Twitch, or even if you just like to play around with game-related tech, you'll no doubt be aware that capturing direct Switch footage is a pretty easy task. A whole host of game capture cards are now on the market which hook up to the Switch's dock to record gameplay onto your computer of choice. Recording directly from handheld mode has always been sadly impossible, however - until now.
Gaming console mod expert Katsukity has created a new hardware mod for the Switch, allowing you to capture footage directly from the console when playing in handheld mode. Working in a similar way to mods previously seen for Nintendo 3DS, this new product features a capture board which can be attached to your console, allowing you to directly stream the footage to a PC monitor.
When installed, the capture board can be seen sitting inside a plastic shell on the back of the Switch, with a USB 3.0 connection on top to connect to your PC. A special viewer software is also provided to display the image on your monitor. It's a pretty big commitment, and having your Switch transformed in this way shouldn't be a decision that is taken lightly, although there are a couple of options available should you be interested.
If you want to send your Switch away to be modded, that'll set you back $199.99. Another option is available, however, whereby you can ask for a brand new Switch console to be sent to you with all of the necessary changes already made for $545.99. You can check the offers out here if you're interested.
You can see the mod in action below thanks to this new video from the folks at Digital Foundry; the unit has allowed some interesting new discoveries to be made about the console's performance in handheld mode.
Do you record footage from your Switch? Would you like the option to record gameplay without the need for your dock? Let us know below.
[source eurogamer.net]