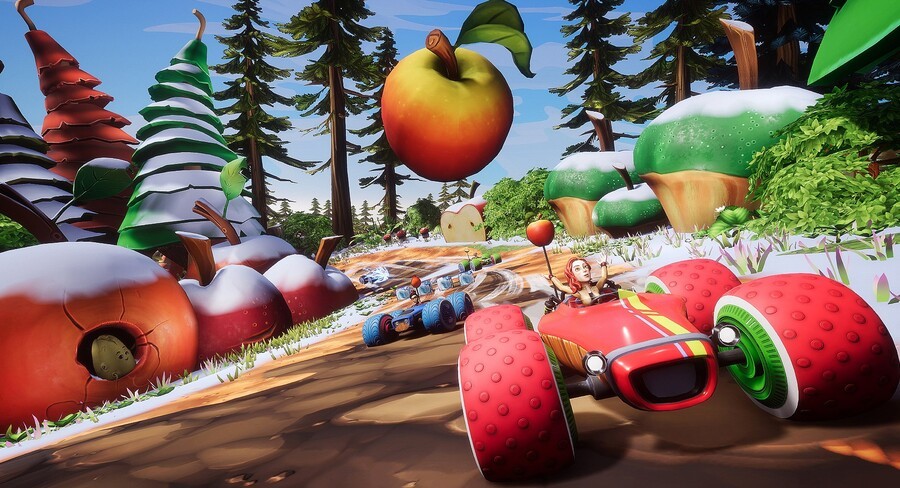 Remember just over a month ago where All-Star Fruit Racing developer 3DClouds said it wouldn't be bringing online play to Nintendo Switch, and that it was all the Unreal Engine's fault? A karting game you couldn't play online, released over a year after Mario Kart 8 Deluxe? It wasn't a good look, to say the least.) 
Well, 3DClouds has reached out to Epic Games and found a way to bring online matchmaking to Nintendo Switch alongside split-screen local play and local area network setups for multiple Switches racing together. It's great news, and a vital component if it wants to compete with Mario and the upcoming Team Sonic Racing. According to the announcement, the support for online play will arrive around (but necessarily on) launch later this month.
Will you be picking up All-Star Fruit Racing when it rides onto Switch with online support? Share your fruity thoughts below...