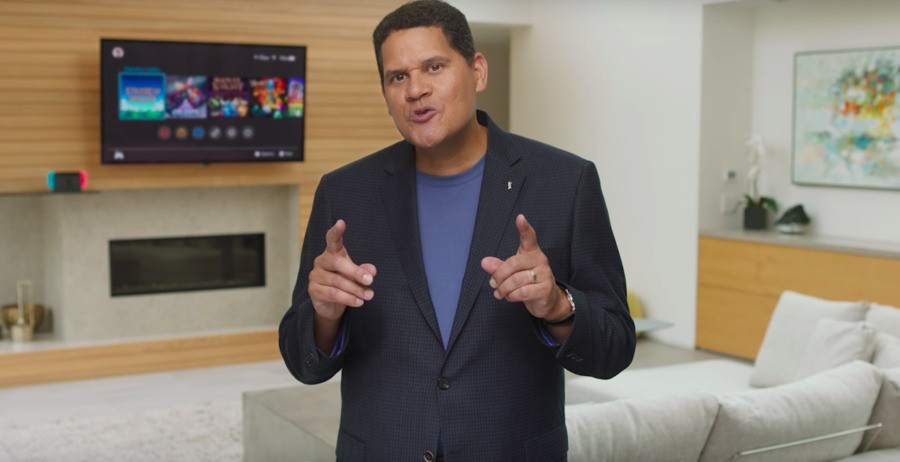 So, Nintendo's E3 2018 presentation is over and done with, and it's time to mull over the announcements and digest all of that lovely new content. As was anticipated, a lot of screen time was given to Super Smash Bros. Ultimate, and with good reason – it's easily going to be the Switch's lead title this holiday season and the amount of content on offer looks absolutely incredible. However, it felt like perhaps too much time was devoted to the upcoming fighter; fatigue set in sooner than it perhaps should have done, and in hindsight, it felt like Nintendo had rushed what could have been significant announcements – and totally missed other key releases.
It was puzzling that Nintendo didn't make a bigger deal out of Dragon Ball FighterZ coming to Switch; one of the year's breakout releases, Bandai Namco's brawler is a welcome addition to the Switch library and a major show of third-party support – yet the game was almost lost amongst a load of other titles, most of which were previously confirmed games like Dark Souls: Remastered, Captain Toad and (wait for it) FIFA 18.
However, it was the stuff Nintendo didn't show that is perhaps the most befuddling. For example, where was Metroid Prime 4? We were given the news that the sequel was in development a year ago, but there was no sign of it during the E3 event. Sure, Nintendo may wish to focus on titles launching in the next 12 months, but an update would have been welcome – and Fire Emblem: Three Houses doesn't launch until Spring 2019, so why include that and not Samus' latest adventure? Given that both Sony and Microsoft have no problem with teasing their fans with titles that are years away from release, it's about time Nintendo embraced the same approach, if only to give us something to look forward to.
There was also nothing on Animal Crossing for Switch, or a big reveal for Star Fox Grand Prix. Now, complaining about Nintendo failing to reveal unannounced or rumoured games might seem somewhat childish, but it's hard to not feel slightly downhearted that these games weren't forthcoming. Still, Nintendo can't be held responsible for our overactive imaginations, or our willingness to assume that rumours are solid facts; while the evidence for a Star Fox racing game seems credible from our perspective, we can't grumble when Nintendo decides against showing a title it has never officially confirmed.
We know that a full Pokémon RPG is on the way next year, but it was absent from the presentation. Let's Go Pikachu and Let's Go Eevee got a segment – which is understandable given that the pair launch this year – but some kind of update on what many people will see as the biggest Pokémon release in quite some time would have been nice; we assume Nintendo will choose to unveil this title in a stand-alone Direct broadcast before 2018 comes to a close.
We also didn't get any news on Netflix or YouTube apps, or any details on the finer points of Nintendo's upcoming Online service for Switch. There was nothing on Wii or GameCube games coming to the eShop, either. Again, these are things that people perhaps expected rather than solid leads, but the fact that Nintendo didn't use the presentation to highlight them is odd – assuming they are indeed on the way, of course.
Putting aside our childish sense of entitlement for one moment, this was a solid showing from a bullish Nintendo. Smash Bros. Ultimate is going to be an absolute mega-hit when it launches later this year, and surprises like the incredible-looking Daemon X Machina – which bravely kicked off the presentation – prove that the company has some tricks up its sleeve. Super Mario Party is another welcome addition to the roster, and it was fantastic to finally see something of Fire Emblem: Three Houses, which is shaping up to be one of the most accomplished entries in the series so far.
As far as box-ticking is concerned, Fortnite on Switch – even if it's wasn't all that surprising – was still a highlight of the event; the fact that the world's biggest video game is now available on Nintendo's hybrid console is a cause for celebration, even if you have no interest in playing it. Fortnite is on the tongue of practically every schoolchild in the world right now, and the more youngsters that pestered their parents for a Switch console this year, the better.
If we're honest, there's no such thing as a "perfect E3" as everyone has different expectations, and in the age of the internet, it's all too easy to allow those expectations to balloon out of all proportion due to leaks and rumours. Nintendo's show may have been a little too overzealous when it came to force-feeding us Smash Bros. info and it may have missed updates on key titles, but it was an accomplished showing from a company that finds itself in a refreshingly comfortable position in 2018.