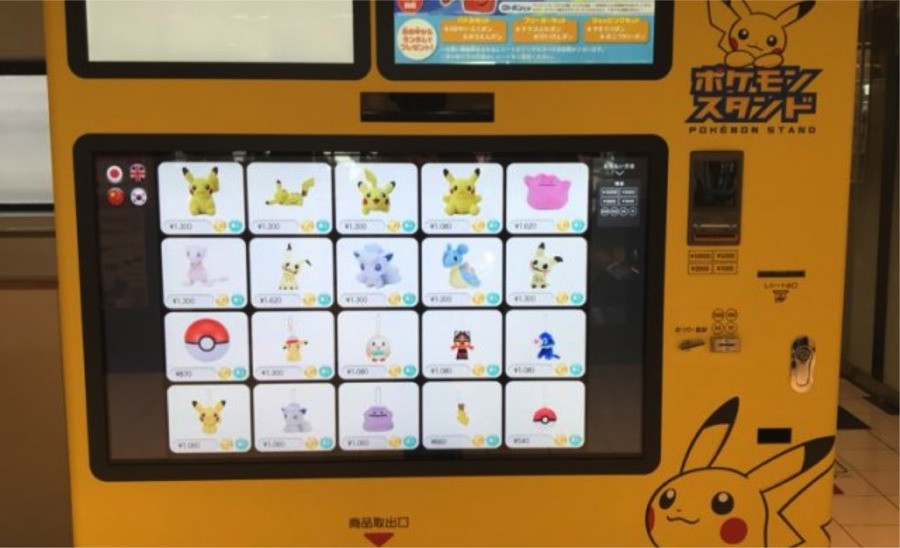 Most of us who follow Nintendo and love its various franchises have likely come to terms with the fact that Japan will always receive the coolest stuff. A couple of months ago we reported on a Pokémon Cafe that had arrived in Tokyo, allowing customers to try out Pokémon-themed food and buy plates and mugs to take home. Now, a new craze seems to have arrived in the land of the rising sun.
Introducing the Pokémon Center vending machines. Supporting Japanese, English, Chinese, and Korean languages, these machines give fans the chance to buy some of the popular merchandise available at Pokemon Centers. As you can see, the options appear to include a range of Pikachu dolls, a Poké Ball, a Lapras, and a Ditto that we definitely now have our eye on. The items even come out in a special box.
The first of these vending machines appeared at Tokyo's Haneda Airport, with a second one recently being spotted at a toll road rest stop in Ebina, located in the Kanagawa prefecture. You can see one of the machines in action in this tweet below - Pikachu is the most adorable retail assistant we've ever seen and we demand that this becomes an option at our local supermarkets.
Do you wish you could just walk up to a vending machine in your area and pick up some Pokémon merch? Lucky for some, eh?
[source nintendosoup.com]