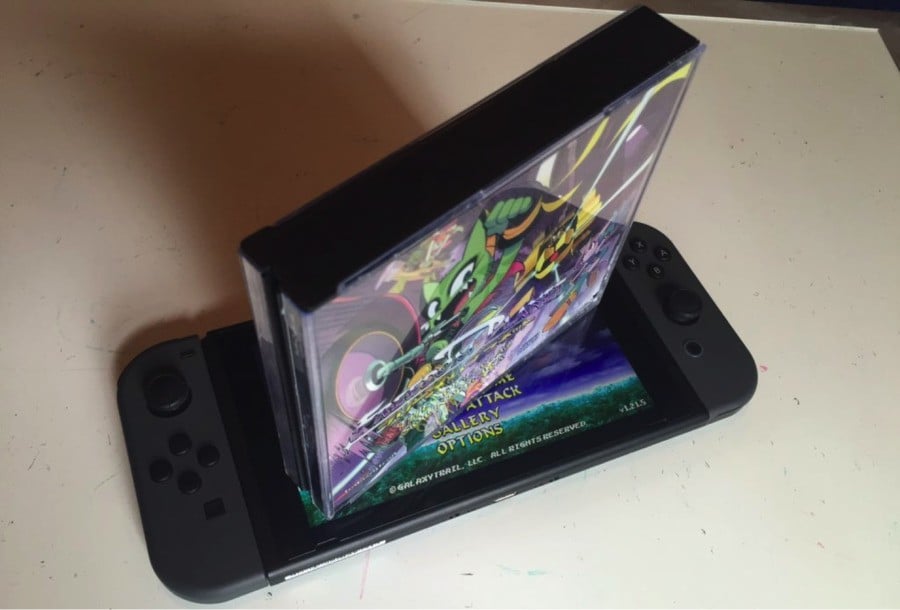 You may recall that, way back in Janurary, Freedom Planet developer GalaxyTrail provided us with a cheeky Facebook tease, suggesting that the game might be headed to Switch. As it turns out, that happened to be a joke that got out of hand, but the studio quickly began to think about its options. Of course, it's been quite some time since then, but it seems the project is indeed going ahead.
This new photograph shows what appears to be the game's menu running successfully on Nintendo's console. We already know that the developer is keen to bring Freedom Planet to Switch, and this certainly gives us more hope in seeing that become a reality.
We enjoyed the 2D Sonic-inspired stages in our review of the Wii U version, and it seems that the game could feel right at home on the Switch's eShop alongside the likes of Sonic Mania. Hopefully we'll receive some news on potential release dates for the game soon.
Did you play the game on Wii U? Would you like to see it arrive on Switch? Let us know your thoughts below.
[source twitter.com]