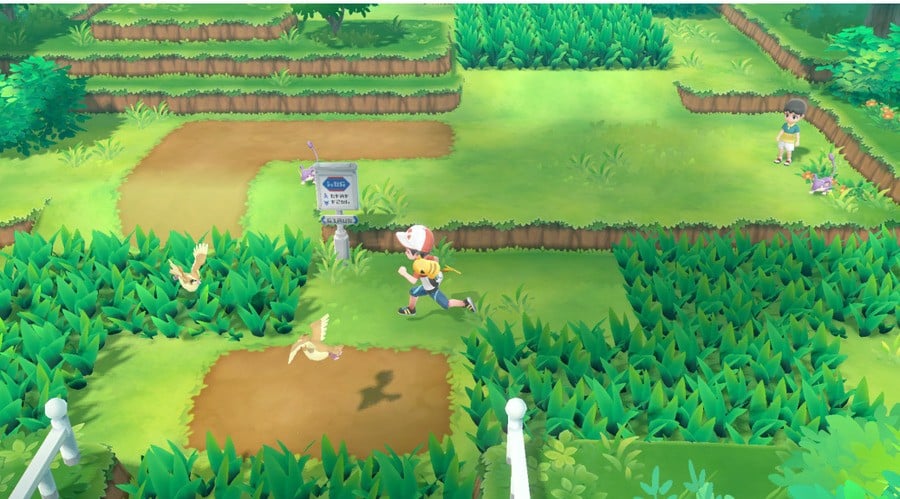 The Pokémon: Let's Go, Pikachu! and Let's Go, Eevee! game reveals have obviously had quite the effect on fans of the series across the globe, but it seems that investors are thoroughly behind the games, too.
Since the reveal, which happened just as we reached the 30th May in the image below, Nintendo's share price spent the following hours continuously rising, eventually ending the day with a rise of 4.3%. It might not be in the same league as when Pokémon GO was first released - the initial hype of that game saw an astonishing 25% jump in share price back in 2016 - but the new games' connection with the mobile sensation could well be a contributing factor here.
From a business sense, Nintendo and The Pokémon Company seem to have been very smart here; having mainline Pokémon entries launch on Switch, looking and behaving a little like Pokémon GO (and being able to communicate with it), could see a significant boost in sales and interaction with both the Switch, and Nintendo's mobile experiences. It looks like a win-win, and investors seem to agree.
We'll have to wait and see how the release of the new titles will impact Switch sales towards the end of this year, of course, but Pokémon is usually a major player in Nintendo's library and we can't see this time being any different.
How do you think these games will fare on Switch? Will they be a runaway success, or surprising under-achievers? Share your thoughts with us in the comments.