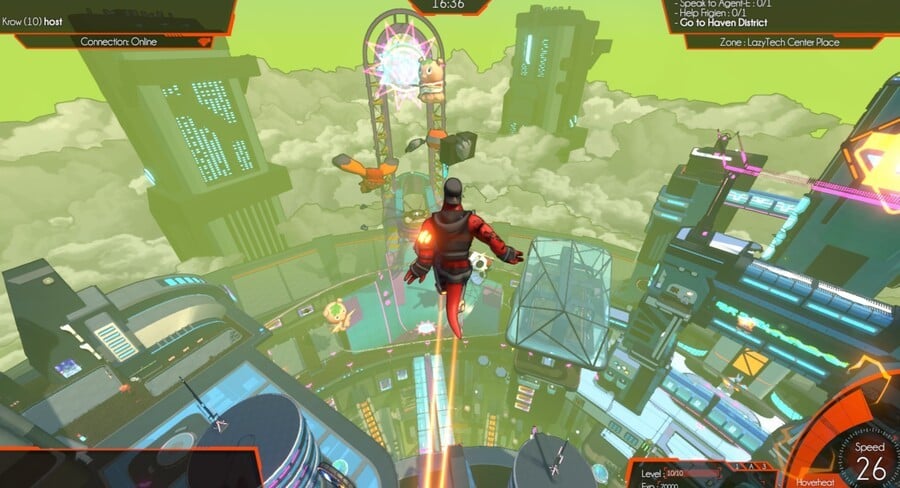 Remember Hover: Revolt of Gamers? That Kickstarted open-world title that looks like a mashup between Mirror's Edge, Jet Set Radio and TrickStyle? Well, it was coming to Wii U when it was first announced in 2014, but like most games once destined for Nintendo's deceased platform, the title will now be heading to Nintendo Switch instead. It's also dropped the Revolt of Gamers subtitle.
The game is already available on PC, with developer Midgar Studio confirming the title will be hitting the hybrid console sometime in 2018. With both the PS4 and Xbox One versions also slated for 2018, fingers crossed we're not waiting too long to see the handheld version.
Is Hover still on your radar? Let us know if this Jet Set Radio love letter is destined for your digital collection. Share your thoughts below...
[source hover-rog.com]