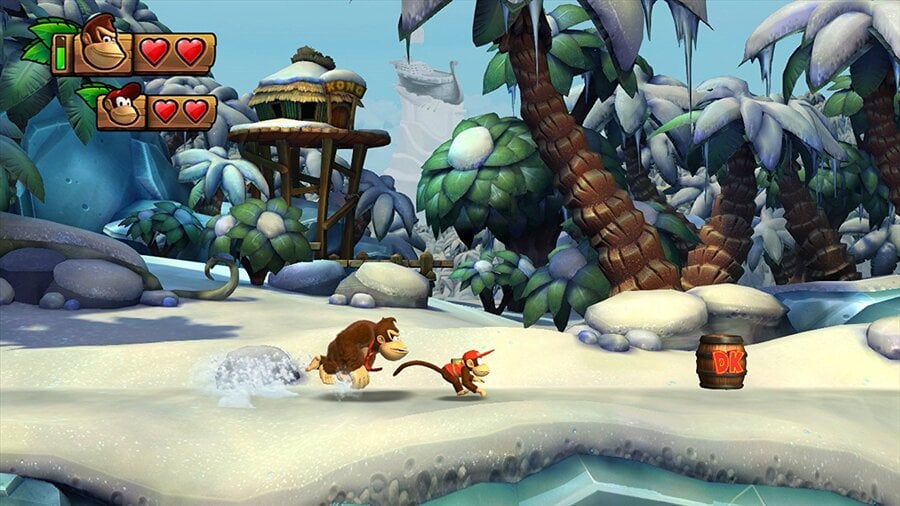 Update: And just like that, the game is back up on the Wii U eShop. We'll let you ponder why this might be in the comments section below.
---
Original Story: The Nintendo Switch has had its fair share of Wii U ports, something which has divided the fanbase a little, but makes a whole lot of business sense. Considering the poor sales of the Wii U, many games that saw an exclusive launch on the console didn't get a proper chance to reach a wide audience, and porting these games over to the Switch gives them a new lease on life while also filling in gaps in the Switch's release schedule. Donkey Kong Country: Tropical Freeze is the latest game to be receiving the porting treatment—it launches next week—but Nintendo has made a questionable move regarding its original release.
Strangely enough, Donkey Kong Country: Tropical Freeze can no longer be purchased from the North American Wii U eShop, not even via download code from Amazon, although other regions still have access. It very well could be just a bizarre mistake made ahead of the launch of the Switch version, but some are suspecting foul play, and it doesn't seem unreasonable. Until its disappearance, the game could be bought on the Wii U eShop for twenty bucks, significantly less than the full price version launching next week. Considering that the new version has minimal changes from the Wii U version, some are saying that this could be a move by Nintendo to maximize sales of the new release. As of yet, the company hasn't commented on the issue, but hopefully we'll have answers soon.
What do you think? Is Nintendo being deceptive? Was this just a mistake? Share your thoughts in the comments below.
[source nintendo.com]