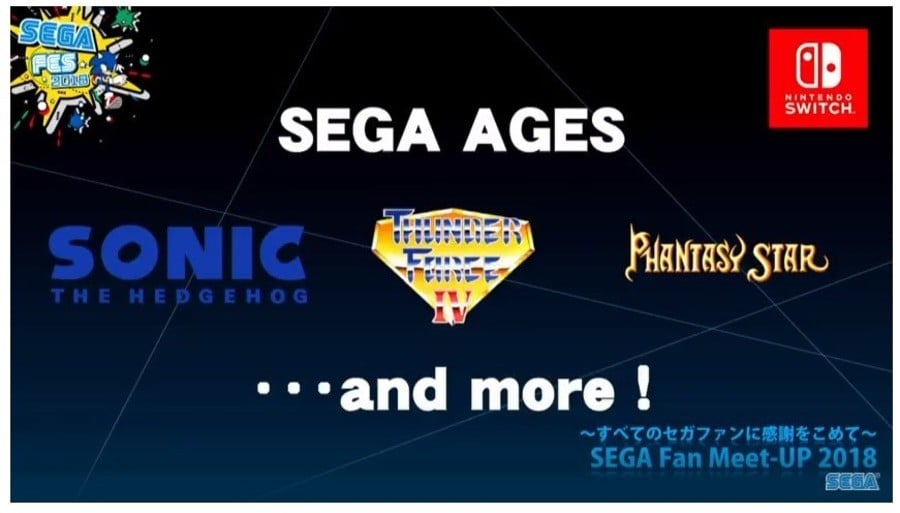 During a live Twitch presentation in Tokyo this morning, Sega announced that a download-only selection of 15 titles under the name SEGA AGES will be making their way to Switch in the summer. 
These include company mascot platformer Sonic the Hedgehog, Thunder Force 4, Phantasy Star and more to be announced. Reports suggest that emulation experts M2 - who handled the 3D Classics range on 3DS - are in charge of these ports, so expect quality.
It's unclear if these will be retro only, or whether the company will deliver more recent titles.
In addition, the NES and SNES mini will have a new friend, as a cute, downsized version of the Mega Drive was also announced. EDIT: AtGames has confirmed that it is making the system.
What do you think? Any legacy SEGA titles you'd particularly like to see on Switch? Where does this leave Virtual Console? Do you want to relive that bitter SNES, Mega drive rivalry in miniature form? 
Let us know in the comments below!