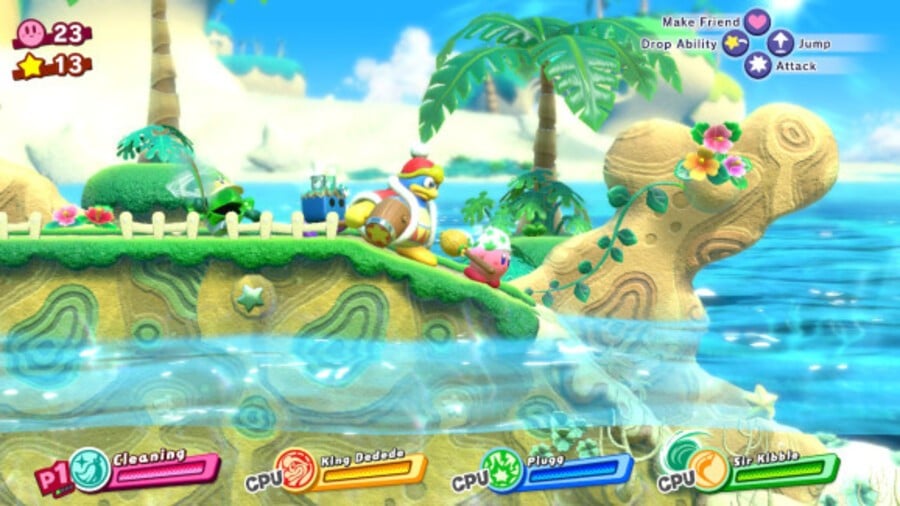 Last month Kirby Star Allies ended a relatively quiet start to 2018 as the first major first party release on the Switch. We thought it was pretty good, and while it didn't seem like a particularly exceptional release in the pink puff's long lineage, new NPD results show that it apparently was quite a hit with those that live in the United States.
According to NPD, Kirby Star Allies had the strongest sales debut for the series in the region, surpassing the previous record holder—Kirby: Nightmare in Dreamland—by 90 percent. Exact figures are unfortunately not shared, but it's heartening to see that Kirby has never been doing better, even if Star Allies only came in 4th place overall for the month.
What do you think? Have you been enjoying Star Allies? What's your favorite Kirby game? Share your thoughts in the comments below.
[source venturebeat.com]