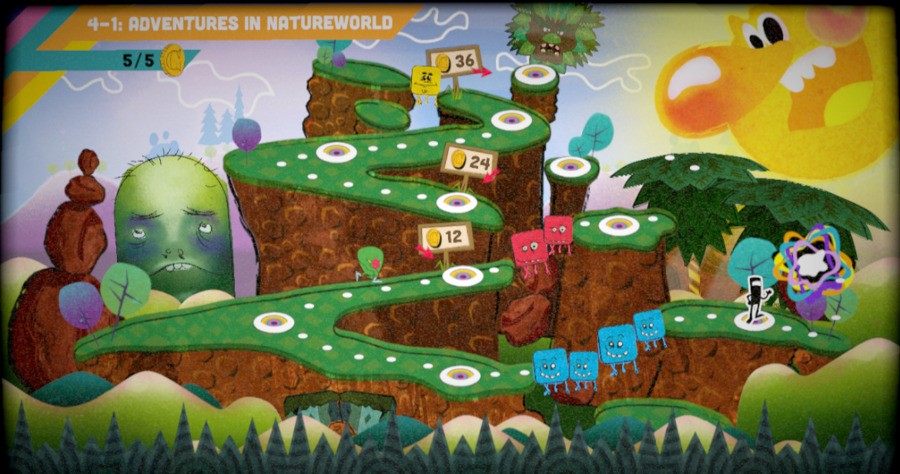 Choice Provisions' Runner3 is one of the most highly anticipated indie releases on the eShop, as the third instalment in the studio's delightfully crazy rhythm platformer series. The previous two games were both known for their extremely high difficulty, but it was the special stages in those predecessors that really ratcheted things up another notch. The retro stages will be making a return in Runner3, and a new blog post from the developers recently revealed new details about what fans have to look forward to.
Interestingly enough, these stages will have complete freedom of movement, and instead of a pixelated art-style, they'll feature a new look inspired by the work of Friz Freleng and Hanna-Barbara. Each main level will have a retro challenge attached to it, and there will be three bosses in this sub-world to battle, as well. It'll be worth your time to thoroughly explore this world, too, as each retro challenge hides five Gildan Coins which can be exchanged for new accessories and items to deck out CommanderVideo.
What do you think? Are you getting Runner3? Did you manage to 100% complete its predecessors? Share your thoughts in the comments below.
[source blog.nicalis.com]