In the summer of last year, QUByte Interactive confirmed that it would be bringing its brawling beat 'em up title 99Vidas to the Switch. Back then we expected the game to launch towards the end of 2017, but the developer has now provided an update on the game's progress and a new release window.
Created in conjunction with 99Vidas, Brazil's most popular video gaming podcast, the game intends to capture the excitement of classics like Final Fight, Double Dragon, Battletoads, Golden Axe and Streets of Rage, featuring 16-bit retro graphics to induce maximum levels of nostalgia. As well as a story mode, bonus levels, a versus mode, a survival mode, and multiple skills, weapons, and bosses on offer, the Switch version of the game will be receiving the following exclusive features:
- 2 New Levels
- 5 Different Enemies, including a new boss fight
- New Camera Effects
- Characters Skins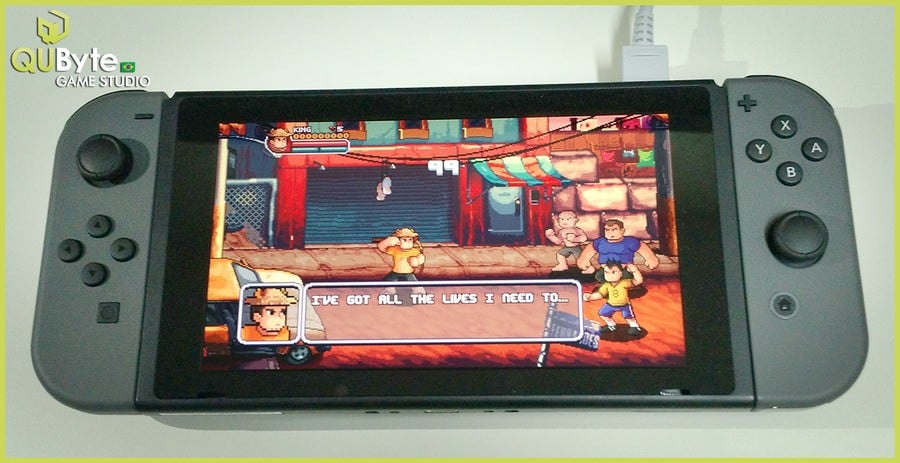 QUByte is now planning to release the game on the Nintendo eShop "between Q2 and Q3 of 2018", meaning that we should hopefully have our hands on it by September at the latest.
Do you like the look of this one? Have some room for more beat 'em up shenanigans in your life? Let us know your thoughts below.