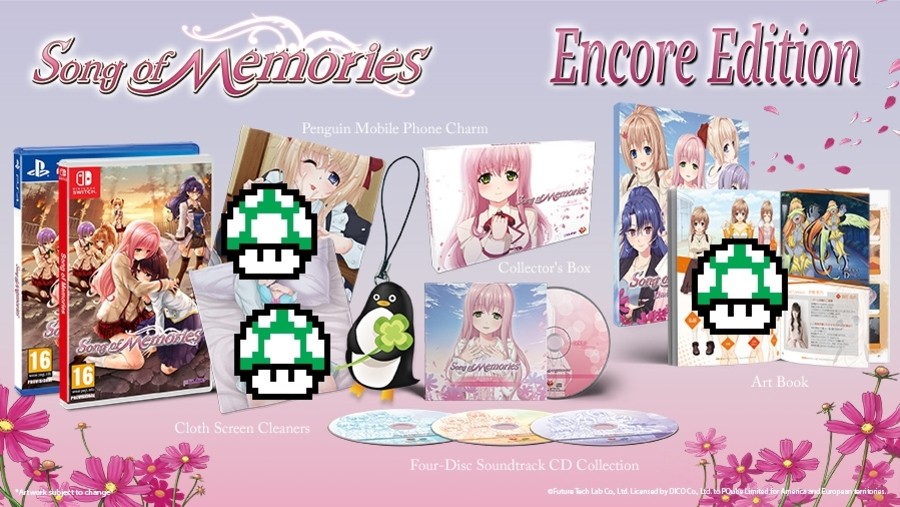 Rice Digital has announced that it will be bringing a special edition of the upcoming visual novel Song Of Memories to the Switch this year.
A romantic visual novel with a dark and sinister underbelly, Song Of Memories is an adventure that will see players discovering the thrills of finding their soulmate in a musical love story. You'll need to prepare to fight for your love in the most testing of times, though, as an apocalyptic virus is sweeping across the world, threatening to infect those closest to you.
Called the 'Encore Edition', this newly announced bundle will include a whole host of extra items. Check out the full list below.
The Rice Digital Exclusive Song Of Memories Encore Edition includes:

- A copy of the game
- Collector's box
- Cloth screen cleaners with premium Song of Memories character artwork
- Four-disc soundtrack CD collection
- Penguin mobile phone charm
- Art book (which will be translated into English)
We are still yet to hear a specific release date for the game, although it is promised to launch sometime in 2018. Preorders for the Encore Edition have already gone live, with the bundle available in UK/EU and the US.
Are you looking forward to the game? Are you tempted by this Encore Edition? Let us know your thoughts in the comments below.