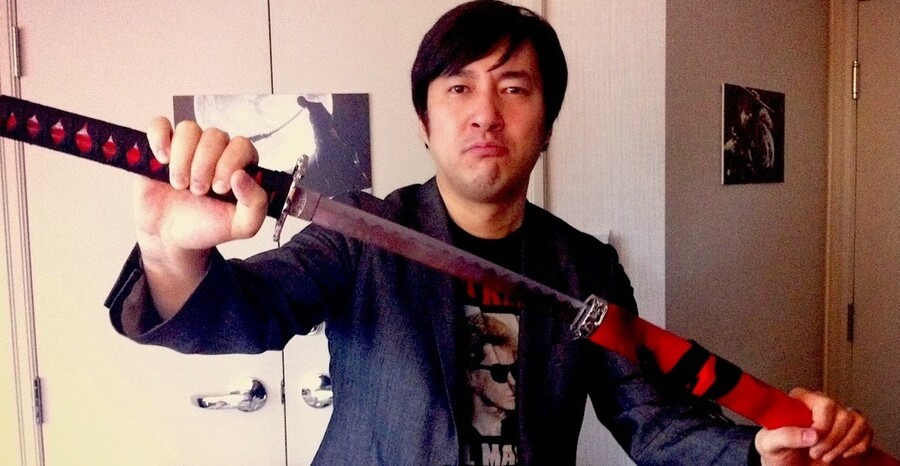 It was only yesterday we were reporting on the potential for the upcoming Travis Strikes Again: No More Heroes to eventually hit retail with a physical release, and now the man behind it - auteur and all-round cool dude, Goichi Suda aka Suda51 - has revealed he's working on a new, as-yet-unannounced game.
The game was revealed to Famitsu in a recent interview, and while the name of the game was redacted, the interviewer's candid reaction was left as a tease in the magazine's latest issue:
Goichi Suda: "Actually, we're also developing ●●●."
Famitsu: "It's finally coming! I can't help but have expectations for it!"
So what could it be? It seems likely it's a sequel to something Suda51 has worked on previously, and considering the love Travis has received over the years, there are so many other strange and wonderful games from his CV that could be getting a new lease of life. Could it be a new Lollipop Chainsaw? Or another Shadows Of The Damned? So many possibilities.
So what do you think Suda51's game could be? What would you like to see him tackle next? Share your thoughts below...
[source siliconera.com]