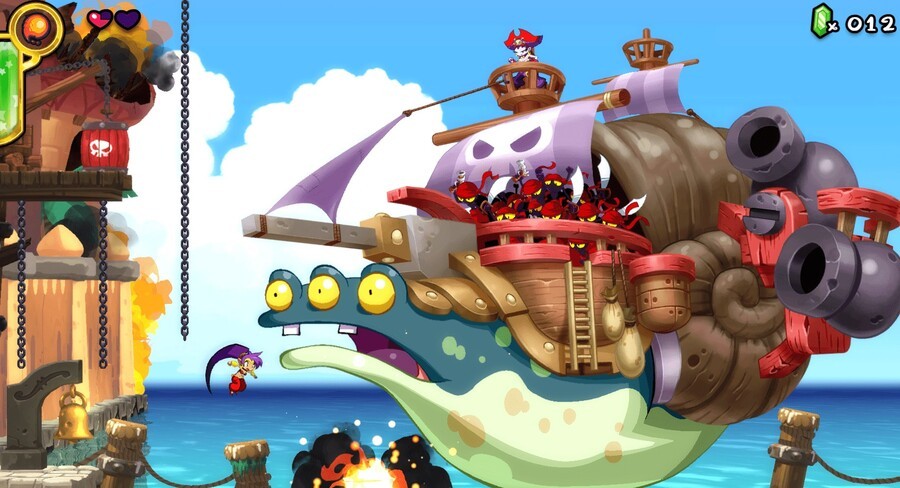 Publisher PQube has revealed Shantae: Half-Genie Hero, the fourth entry in the platforming series, is getting a rather fancy physical edition next month. The Ultimate Edition, which arrives on 27th April in Europe, includes the official Risky Beats soundtrack CD and an exclusive 100-page artbook.
The bundle also throws in lots of in-game bonus content too, including the Pirate Queen's Quest story, Friends To The End story, Costume Pack mode and an exclusive new bathing suit. With 30 songs on the soundtrack and all that DLC content, that's one impressive retail package.
You can pre-order your physical copy now in time for its 27 April release. Let us know if you'll be picking up a copy in the comments section below...