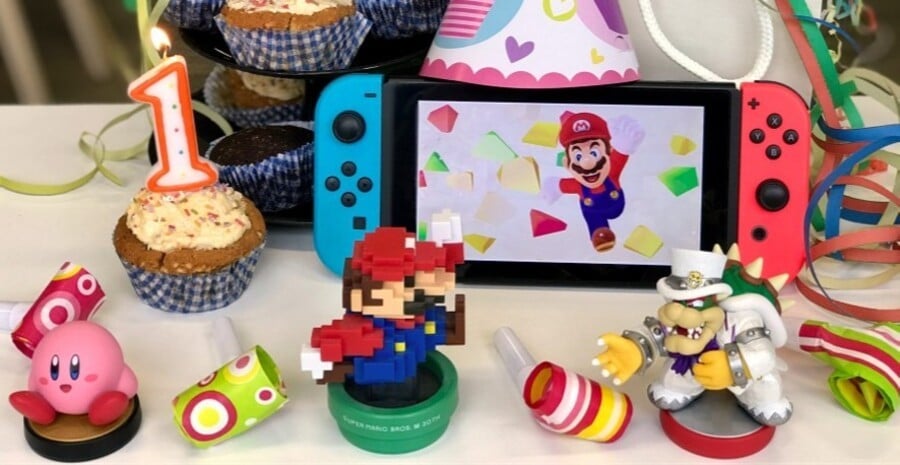 It's all happening this week. First Nintendo drops an announcement for a Nintendo Direct (which takes place tomorrow), then pre-orders for Nintendo Labo go live on the Nintendo UK website. And to top it all off, the big N now wants to know your favourite Nintendo Switch games as part of its Nintendo Switch one year anniversary celebrations.
Oh, and if you use the hashtag #Top10SwitchGames and list (you guessed it) your personal ten fave games on the platform, you'll be entered into a special prize draw to win some Nintendo Store credit. Here are some more deets direct from Nintendo UK:
"The prize-draw closes at 23:59 on 18th March and once it does we'll randomly select 10 winners, each one will receive £100 of Nintendo Official UK Store Credit. A further 50 winners will also be selected at random, each one winning £50 of Nintendo eShop credit."
So make sure you raise your hashtag game or all that hard work will be for naught. And, while you're at, why not share your top ten Nintendo Switch games below and get the conversation going...
[source nintendo.co.uk]