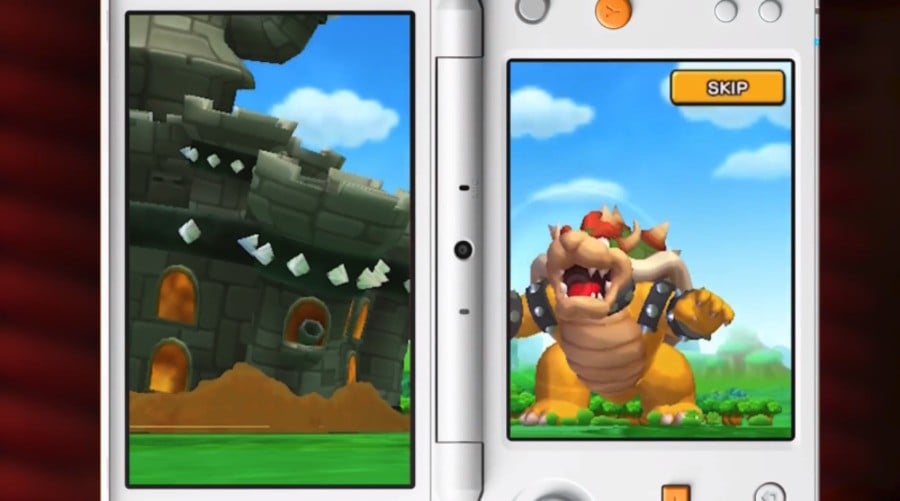 Adding to the seemingly never-ending avalanche of news from yesterday's Nintendo Direct, the presentation revealed that Mario & Luigi: Bowser's Inside Story + Bowser Jr.'s Journey will be arriving on Nintendo 3DS in 2019 - securing a whole other year for the handheld console's life in the process.
Mario & Luigi: Bowser's Inside Story was originally released on Nintendo DS back in 2009, tasking Mario and Luigi with finding a cure for the Blorbs, a disease threatening all life in the Mushroom Kingdom. The catch? Mario and Luigi actually found themselves stuck inside the deep, dark world of Bowser's belly, leaving Bowser to search the Kingdom for the cure instead. Players have to swap back and forth between controlling the super brother duo and Bowser himself.
In addition to this 3DS edition of Bowser's Inside Story, though, is Bowser Jr.'s Journey - an untold story that will be included with the release. The Direct didn't give away too much information about this new content, only telling us that we will "find out what happens behind the scenes", but throwing even more gameplay on top of one of the best Mario RPGs of all time can't be a bad thing.
Will you be re-discovering the greatness of Mario & Luigi: Bowser's Inside Story next year, or will this be your first time with the game? Make sure to let us know in the comments.