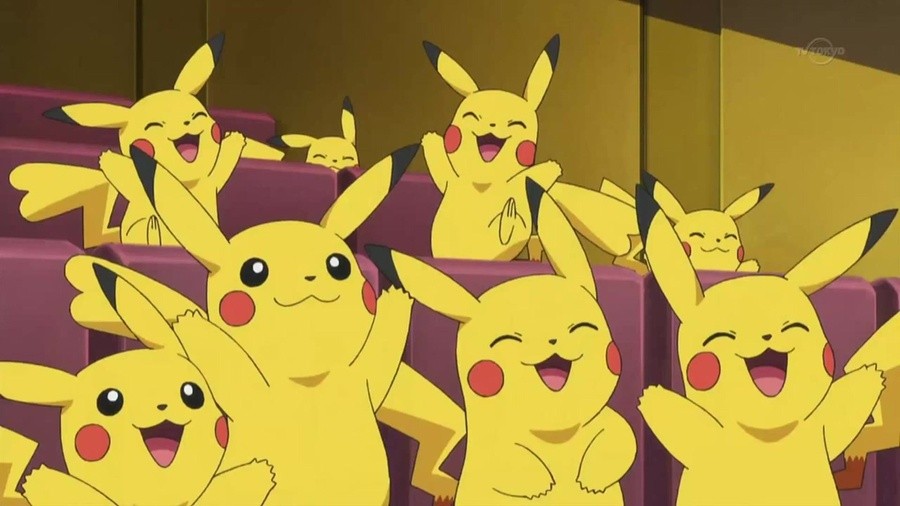 Sometimes it's easy to just think of Pokémon as a very successful video game franchise, with recent releases such as Pokémon Ultra Sun and Ultra Moon on 3DS and Pokémon GO on mobile both performing really well.
Of course, the Pokémon franchise is so much more than just video games and today we got an update from the Pokémon Company to say how well other aspects of the business are performing in Europe - namely trading cards and toys.
It has been established that Pokémon is now the number one trading card game property in Europe, with total sales exceeding €100 million (total sales for such games in Europe over 2018 were over €122 million, giving Pokémon a phenomenal 82% share of the market). In addition to this, trading card game sales rose in key territories with growth of 42% in the UK, 56% in Spain and a massive 644% in Italy.
If all that wasn't good enough, Pokémon toy sales also saw a significant rise in 2018, with an increase of 54% in the UK, 14% in Germany and 146% in Italy.
Here are some more juicy details from the official press release:
Pokémon gained additional recognition at the UK Toy Fair in London by winning two separate awards. The Pokémon Trading Card Game collected Pocket Money Toy of the Year at the Toy Industry Awards, organised by the British Toy & Hobby Association and Toy Retailers Association. Additionally, the new line of Pokémon toys made by Wicked Cool Toys and distributed by Character Options was crowned the winner of the Toy Fair 2018 Editor's Choice Award, which was voted on by media visiting the show.

Simon Benton, VP of Pokémon TCG Sales Europe, said: "2017 was another exceptional year for the Pokémon Trading Card Game. We are the number one Strategic Card Game in Europe, and the UK toy industry voted the Pokémon Trading Card Game the top Pocket Money Toy of the Year. The continued success is testament to the fantastic support of all our retailers and the Pokémon TCG's huge appeal, and with further expansions and promotions planned, we expect another strong performance in 2018."
Peter Murphy, senior director of marketing at The Pokémon Company International, said: "Wicked Cool Toys' first Pokémon master toy range has been fantastically well received by retailers and the media at the recent toy fairs in London and Nuremberg. The huge interest in the new toy line is hugely encouraging, and we expect sales to continue to rise when the range launches later this year."

The global phenomenon of Pokémon was first launched in Japan in 1996 as a role-playing game for Nintendo's Game Boy system and reached the United States and Europe in 1998–99. The first Pokémon games introduced the original 151 Pokémon. Today, the Pokémon universe includes more than 800 Pokémon that players can catch, trade, and battle against their opponents with in the quest to become a top Pokémon Trainer.

Pokémon has since grown into one of the most popular entertainment properties in the world. It is one of the most successful video game franchises of all time, with more than 300 million video games sold worldwide. In addition, 23.6 billion TCG cards have been shipped to 74 countries in 11 languages, and over 450,000 players take part in Pokémon events every year. There are also more than 900 episodes of the animated TV series, soon starting its 21st season.
Let us know what you think about the Pokémon mania in Europe. Do you think this bubble might burst soon, or can this franchise stay strong for the foreseeable future? Let us know your thoughts with a comment below!