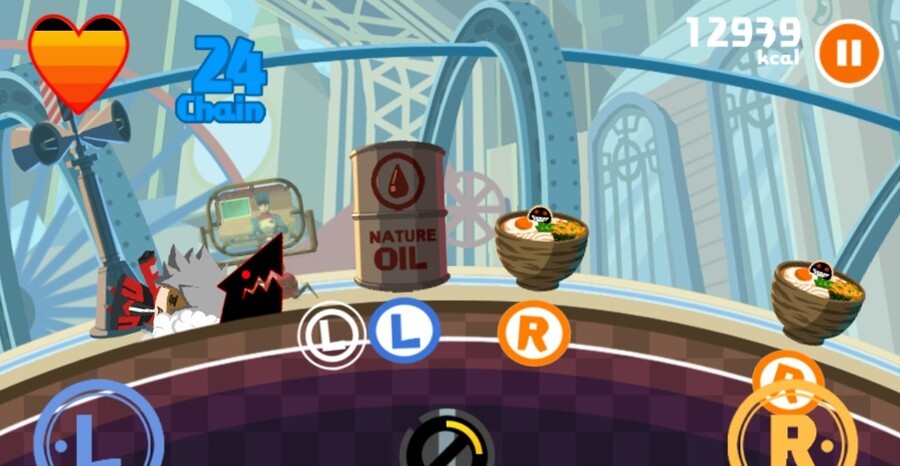 What happens when you take a fan favourite character from a popular 2D fighting game franchise - in this case, we mean the red-cloaked Ragna from BlazBlue - give him a cutesy makeover, increase his appetite and throw him into a musical rhythm game? You get Eat Beat Deadspike-San, and it's got its piggy eyes set on worldwide release on Nintendo Switch.
The game is coming to the Switch eShop in your neck of the woods on 22nd March, and it takes its simple concept (mash 'L' and 'R' to munch food as you pass it) and mixes in classic BlazBlue elements such as Overdrive, Burst Gauge and more. There's also a whole cast joining Ragna, including Hazama, Carl and more.
Check out the trailer above and let us know if this cute spin on a classic fighting game series takes your fancy? Does it wet your appetite? We'll stop now...
[source youtube.com]